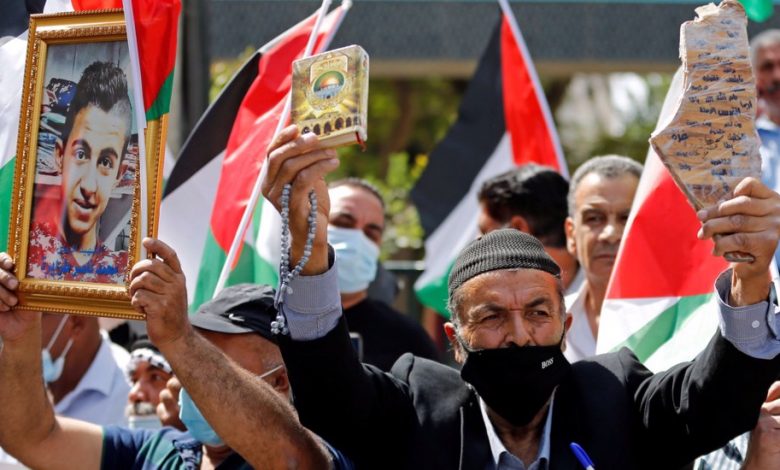 Iran's top parliamentarian has blasted the Emirati and Bahraini rulers for betraying the Palestinian cause by signing normalization deals with Israel, saying the Arab traitors to Palestine marked another Nakba Day (the Day of Catastrophe) and are thus complicit in the occupying regime's crimes.
In a statement released on Thursday, Parliament Speaker Mohammad Baqer Qalibaf warned the Arab rulers that the consequences of extending the friendship hand to the enemies of God and Muslims would be nothing but disgrace and humiliation.
"What is happening in the region and in television and election shows is nothing new to the people of the world, especially the Muslim Ummah, the Arab youth and the oppressed people of Palestine. For years, many regional governments have been passionately kissing the bloody hands of the Zionist tyrants and scratching the suffering faces of the oppressed Palestinian people," the statement added.
"What actually happened was merely putting on paper the disgrace and ugliness of the years-long enmity of some countries' rulers with the Palestinian people and the al-Quds cause. Their relations with the Zionist enemy have always been normal and friendly," it added.
The normalization deals were inked on Tuesday at the White House, where US President Donald Trump hosted Israeli Prime Minister Benjamin Netanyahu along with Emirati and Bahraini foreign ministers, Sheikh Abdullah bin Zayed Al Nahyan and Abdullatif bin Rashid Al Zayani.
The Nakba Day refers to the occasion, when the Israeli regime proclaimed existence and drove hundreds of thousands of Palestinians from their homeland in 1948.
Qalibaf further echoed remarks by Leader of the Islamic Revolution Ayatollah Seyyed Ali Khamenei, who believes there will be no solution to the Palestine issue without its people, adding, "This will be an ever-lasting rule."
"Palestine is the blood in the veins of Muslim youth; Palestine is part of the body of Islam; Palestine is the honor and zeal of the Arab youth throughout the region, and those who oppress Palestine have no sense of Islam, honor, zeal and humanity," he added.
Qalibaf concluded, "The people of Palestine and the Muslim Ummah will be victorious without any doubt and according to the inviolable promise of God."