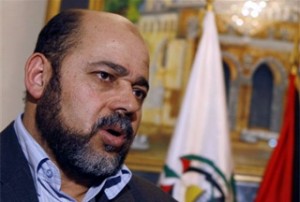 Dr. Mousa Abu Marzouk, the deputy political bureau chairman of Hamas, has denied Zionist press reports that Arab countries were involved in the assassination of Qassam commander Mahmoud Al-Mabhouh in a Dubai hotel.
Abu Marzouk in a statement to Jordanian daily Assabeel published on Wednesday said that the participation of any Arab or Palestinian parties in the assassination of Mabhouh was ruled out, saying that the Zionist entity was the only party interested in his murder.
The Hamas leader said that his movement should take part in any investigation on Mabhouh's murder.
On the prisoner-exchange issue, he said that the delay in concluding a deal with the Zionist entity was due to its premier's intransigence, adding that some Arab and regional parties do not wish for that deal to be concluded and put hurdles in its way to deprive the Palestinian resistance from achieving any achievement.