Iran
Middle East
Araqchi: 'Good progress' made in Vienna talks, diplomats to rerun home for consultations on remaining key issues
The top Iranian negotiator says "good progress" has been made in Vienna talks between the remaining parties to the 2015 Iran nuclear deal, but participants need to return to their respective countries for further consultations on certain remaining issues.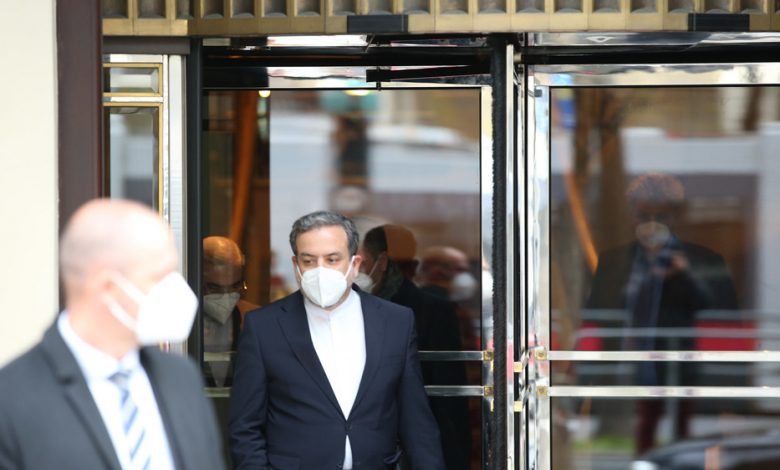 "Over the past two weeks, which were the fourth round of the talks, I think good progress has been made, and there are certain key issues that call for more consultation and decisions to be made in the capitals [of the negotiators' respective countries], which we hope will be reached in the next few days so that we can reach a conclusion on them in the next round of the talks," Iranian Deputy Foreign Minister for Political Affairs Abbas Araqchi said on Wednesday.
He added that there is agreement over other issues and good steps have been taken on a draft text for reviving the deal, known as the Joint Comprehensive Plan of Action (JCPOA), so the negotiators will return to their respective capitals for final consultations and then they will resume the talks in the Austrian capital.
Russia also talks of 'significant progress' but says certain unresolved issues remain
Meanwhile, Mikhail Ulyanov, Russia's permanent representative at the International Organizations in Vienna, said on Wednesday that "significant progress" had been made by the negotiators seeking to orchestrate a US return to the JCPOA, which was abandoned by former President Donald Trump, but "unresolved issues still remain."
The remarks came after he was quoted that an "important announcement" would probably be made on Wednesday, when the JCPOA Joint Commission will meet for their next round of talks in Vienna.
Rouhani: Vienna talks to conclude with Iran's victory
Meanwhile, Iranian President Hassan Rouhani told a Wednesday cabinet meeting that the Vienna talks will conclude with Iran's victory.
He said that his administration engaged in successful negotiations for eight years, stressing, "We did not negotiate unless it ended in victory."
"I promise the nation that the end of the Vienna talks will mark a victory for the Iranian nation, and today we have taken great steps," he added.
Meanwhile, the spokesman for the Iranian parliament's National Security and Foreign Policy Committee, Abolfazl Amouei, told reporters on Wednesday that the Iranian negotiation delegation has been invited to attend the meeting of the committee next week to present a report on the Vienna talks.
President Joe Biden has expressed a willingness to return the US to the JCPOA, which was left by Trump in 2018.
As the party that left the deal, Iran says the US needs to return to compliance with the landmark agreement by removing all the sanctions that were reimposed against Tehran following its withdrawal.
Tehran says it will suspend its counter-measures once it can verify the removal of the bans.