General
Argentina expels Honduran ambassador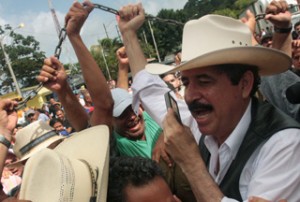 Argentina has ordered the expulsion of the Honduran ambassador because of her support for a coup that ousted Honduran President Manuel Zelaya.
"At the request of the constitutional President of Honduras, Manuel Zelaya the Argentine foreign ministry ordered the cessation of functions of the Honduran Ambassador to Buenos Aires, Carmen Eleonora Ortez Williams", the ministry announced in a statement on Thursday.
Ortez voiced support for the interim leader Roberto Micheletti, who is not recognized by the international community, the Foreign Ministry statement added.
In the first military coup in Central America in a quarter of a century, the Honduran military ousted the democratically elected President Manuel Zelaya in June 2009.
Zelaya's decision to hold a constitutional referendum to lift limits on presidential terms was cited as the justification for the coup.