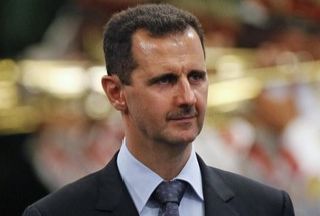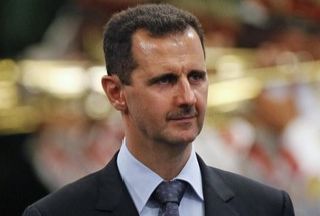 The presidents of Argentina and Syria have said each country supports the other's efforts to regain lost territory.
At a meeting at the Casa Rosada presidential palace in Buenos Aires on Friday, Syrian President Bashar al-Assad thanked his Argentine counterpart Cristina Fernandez for her support in his country's efforts to recover the Golan Heights, which Israel annexed in 1967 "just as we support Argentina for the Malvinas."
"We don't call them the Falklands, but Malvinas," said Assad, using the
Spanish name for the archipelago Britain settled in 1833.
The Argentine president expressed appreciation for Syria's support and said her country also supported Syria's efforts to regain control of the Golan Heights.
She added, "Argentina wants to play a major role in achieving peace in the Middle East" and backs the Arab League's peace proposal and the two-state solution for Palestine.
Both presidents later signed several agreements and pledged to boost bilateral trade.
They also signed three agreements on media, transport, and cultural relations and agreed to boost bilateral trade, which reached $380 million in 2009.