Latin America
Argentine workers stage massive strike over ailing economy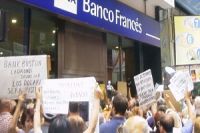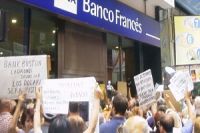 A large number of workers in Argentina have staged a massive general strike to protest a record unemployment and rising inflation.
Latest reports say three of the ailing country's five main union federations joined the 24-hour strike on Thursday.
Unions say workers joining the strike include train drivers, bankers, port workers, public hospital employees and truckers.
The unions also said 85 percent of workers observed the strike. However, the government sources insisted the figure was just 25 percent.
Meanwhile, Argentine Cabinet Chief Jorge Capitanich called the strike a political stunt.
The strike is being largely observed in various provinces, including Cordoba, Santa Fe and Jujuy.
This comes as members of the Argentine Workers' Central Union (CTA) have already set up major blockades, congesting roads throughout the capital Buenos Aires. The walkout shut down trains, trucks and domestic flights.
The CTA consists of numerous public sector unions and leftist organizations. The Central Organization of Argentina union (MTS), covering public administration and the health sector, also began a 36-hour strike on Wednesday.
The industrial action is a result of widespread anger caused by an ailing economy that has been stunned by a staggering unemployment rate and the high cost of living.Unions are also calling for a one-year embargo on layoffs, increased subsidies for families and the abolition of an income tax.
Workers say the government's economic policy has added to their financial woes at a time when the value of the peso is tumbling.