Iran
Armed Forces Spokesman Rules Out Talks with Europe over Iran's Missile Issues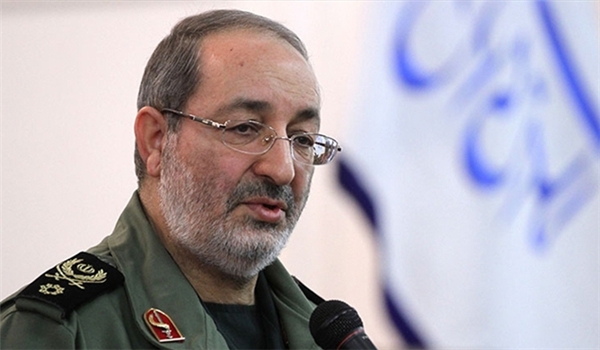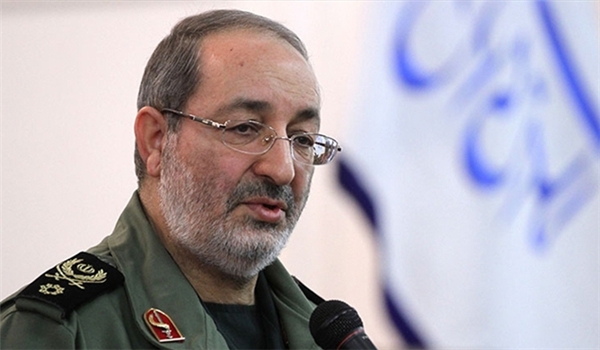 Deputy Chief of Staff and Spokesman of Iran's Armed Forces Brigadier General Massoud Jazzayeri warned European states to avoid meddling with his country's missile program and presence in the region.
"As the Islamic Republic of Iran has stated before, it does not accept to negotiate over its missile issues," General Jazzayeri said on Saturday.
"We, as the Armed Forces, are against any talks with the foreign sides on this issue," he added.
The General said there is no convention or agreement on missile production and development, and added, "Therefore, we strictly advise and notify all sides to stay away from this issue."
He also dismissed the US and certain European states' demands for talks on the regional issues, specially Syria, and said such demands are "illegal" and "illegitimate".
His remarks came after the Islamic Revolution Guards Corps in a statement on Thursday blasted the recent remarks by US President Donald Trump against the IRGC, stressing that it will continue progress in missile industries and fight against the Zionist regime.
"The regional influence and might and development of the Islamic Republic's missile power which was stablished when the country was fully under sanctions will continue and advance without a stop and more rapidly," the statement said.
It added that Trump's hostile positions and the US new cruel sanctions against the IRGC all indicate that the White House and the Zionist regime's plots to change the region's map and disintegrate and weaken the Islamic countries have all failed and they are angry with the IRGC's role in foiling their plots.
The IRGC "will continue its relentless fight against the hegemonic system and Zionism more resolutely and powerfully than before and it will not hesitate a moment in defending the Islamic Revolution and the country's national interests", the statement underlined.