Middle East
Syria
Armed gangs force Syrians to protest against government: Locals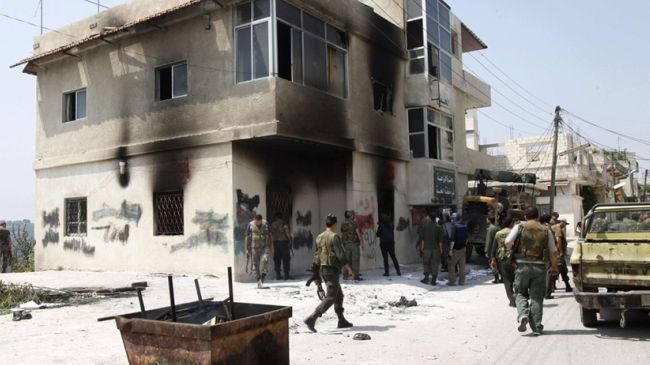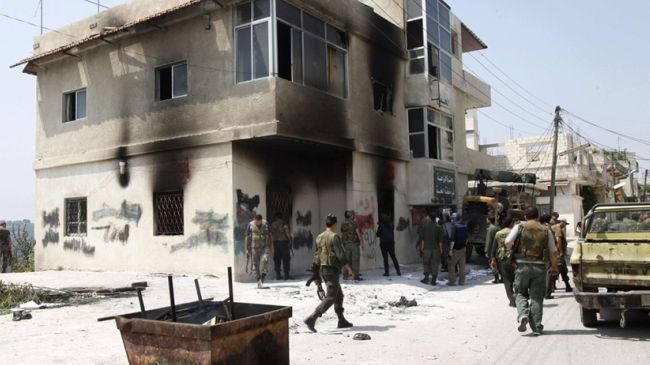 Locals in the retaken Syrian village of al-Haffeh in the Latakia Province say armed gangs forced them to protest against the government, Press TV reports.
The residents of the al-Haffeh village told a Press TV correspondent that life has returned to normal in the village following the success of the Syrian army to clear it from armed groups.
"Armed men sabotaged nearly everything here in al-Haffeh. They burned electricity services building and the village's directorate. They sabotaged security installations. But, Thank God, after the army entered the village, security was restored. The residents also started to come back to their homes. The armed men also used to attack the civilians, threaten them and force them to protest against their will," a resident said.
At the request of the residents, the army took back the northwestern town of al-Haffeh from terrorists after heavy fighting. Armed groups attacked civilians and burned down and sabotaged public and private properties there.
Various weapons and uniforms belonging to the militants were confiscated by the Syrian army. Some of the weapons were reportedly Israeli-made and the uniforms were those of the Jordanian military.
The unrest in Syria began in March 2011. Many people, including security forces, have been killed in the turmoil by U.S, Israel and their regional allies- backed terrorists.
The West and the Syrian opposition accuse the government of killing the protesters, but Damascus blames "outlaws, saboteurs, and armed terrorist groups" for the unrest, insisting that it is being orchestrated from abroad.