Africa
World News
Armed gangs kill 200 people in northwest Nigeria after military strikes
Armed criminal gangs have killed at least 200 people in attacks on villages in northwest Nigeria this week as clashes between the gunmen and the African country's military forces continue in the restive area, according to residents.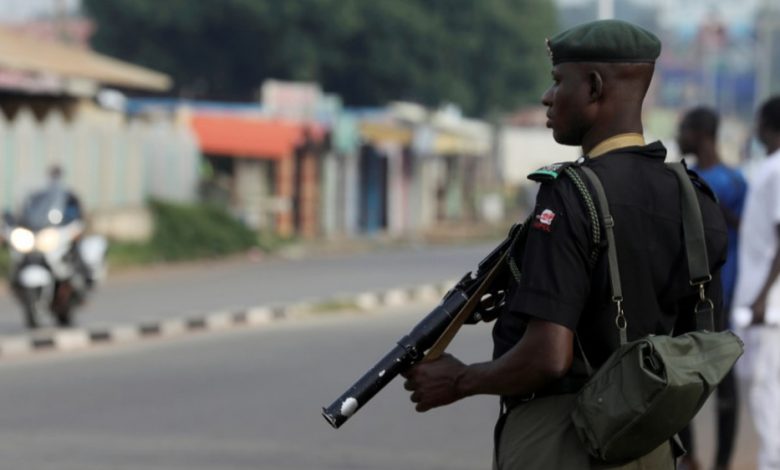 Media reports cited the residents as saying on Saturday that an estimated 200 people or more have been killed by armed "bandits" in villages in the northwestern Nigerian state of Zamfara this week following military air strikes on their hideouts.
Ummaru Makeri, a resident who lost his wife and three children during the attack, said around 154 people had been buried so far, including several vigilantes who were killed.
Residents said the total death toll was at least 200 while the state government put the number of fatalities at 58.
According to a report published by Reuters, at least 30 people were killed in the Anka local government area in Zamfara on Tuesday when more than 300 armed bandits on motorbikes stormed eight villages and started shooting sporadically.
The Nigerian military said it had conducted air strikes in the early hours of Monday on targets in the Gusami forest and west Tsamre village in Zamfara state, killing more than 100 bandits including two of their leaders.
"The latest attacks on innocent people by the bandits is an act of desperation by mass murderers, now under relentless pressure from our military forces," Nigeria's President Muhammadu Buhari said in a statement on Saturday, adding that the government would not relent in its military operations to get rid of the bandits.
Buhari also said the Nigerian military had acquired further equipment to track down and eliminate criminal gangs unleashing a reign of terror on locals, including through the illegal imposition of taxes on communities under siege.
Separately, 30 students abducted from their college in the northwestern Nigerian state of Kebbi were freed on Saturday, a spokesman for the Kebbi governor said, without providing details.
Northwest Nigeria has seen a sharp rise in mass abductions as well as other violent crimes since late 2020 as the government struggles to maintain law and order.
Criminal gangs have terrorized northwestern and central Nigeria for years, but they have become more brazen in recent months. The armed gangs across the violence-wracked region repetitively terrorize inhabitants by looting villages, stealing cattle, and taking people hostage. More than 800 students and school children have been abducted in Nigeria for ransom by armed groups since December 2020 alone.
More than 30,000 people have been killed in over a decade of terrorism in Nigeria instigated by the Boko Haram Takfiri group. The reign of terror has spilled over into neighboring Chad, Niger, and Cameroon and has forced more than two million people to flee their homes.
Nigerian troops are fighting a 12-year militancy by Boko Haram in the northeast, herder-farmer tensions and banditry in the northwest, and separatist agitations in the southeast.