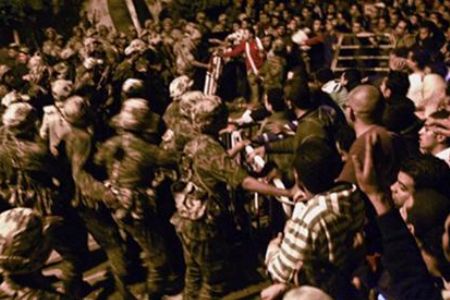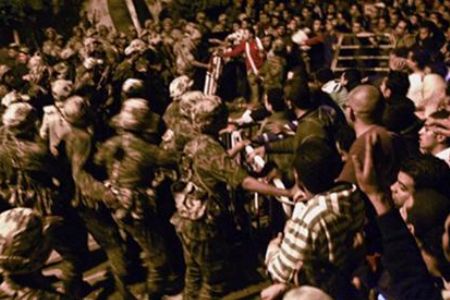 Hundreds of armed men have attacked Egyptian protesters in Cairo's Liberation Square weeks after a historic revolution ousted former ruler Hosni Mubarak from power.
The state television said people carrying knives and swords entered the square where they were reportedly chased away by protesters.
No injuries or casualties have been reported so far.
"A group of gangsters attacked us with stones, they seemed to be wanting us to leave the square," Reuters quoted a witness as saying.
Concerns are growing about insecurity in post-revolution Egypt. This is the second such attack on protesters this week.
In a similar incident on Monday, hundreds of demonstrators gathered outside the headquarters of the State Security Agency in Cairo and Alexandria to protest human rights abuses, stemming from Mubarak's nearly three decades of state of emergency rule.
The gathering also turned violent when security forces opened fire on protesters, injuring several people.
The incident comes as the new cabinet led by Prime Minister Essam Sharaf has met for the first time to discuss security. Sharaf has promised to restore stability and security.
Protesters say they are skeptical about a rapid transition toward democracy and civilian rule and maintain that demonstrations will continue until all their demands are met.
They say all political prisoners must be released and an investigation launched into the conduct of officials responsible for the violence used against civilians.
The developments come weeks after Mubarak handed over power to Egypt's Supreme Council of the Armed Forces, which is headed by Defense Minister Gen. Mohammed Tantawi.
Protest rallies are being held in several Arab countries in the Middle East and North Africa.