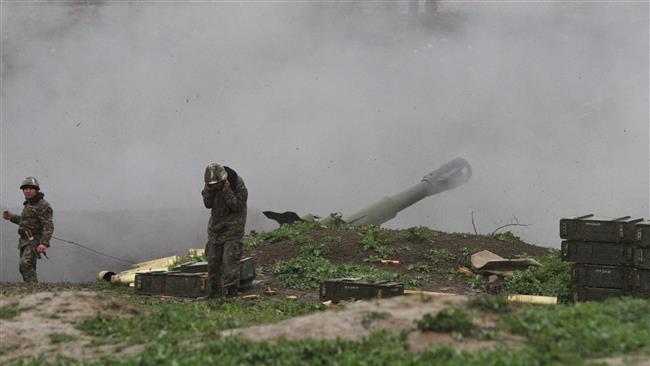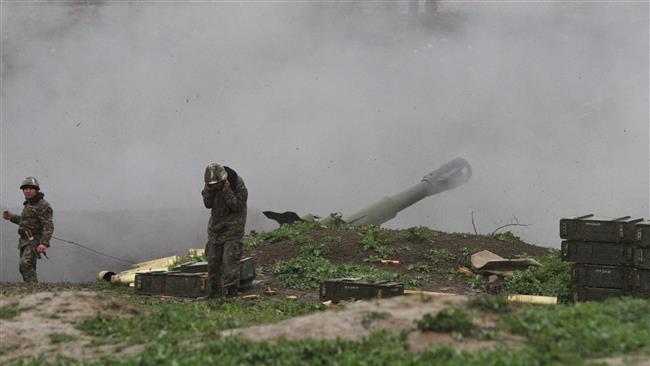 Armenia and the Republic of Azerbaijan have reportedly resumed fire in violation of a ceasefire that had ended deadly clashes in the disputed Caucasus region of Karabakh last month.
On Saturday, the Azerbaijani Defense Ministry said that Armenian armed forces had violated the truce on the contact line with the Azerbaijani armed forces in the conflict area 122 times over the past 24 hours.
Armenian forces shelled Azerbaijani positions both from Armenian territory and from the territory under dispute, it said. "Taking into account the operational situation, the Azerbaijani armed forces delivered 123 strikes upon the enemy positions," the ministry said.
Yerevan had earlier claimed that Azerbaijani forces had violated the ceasefire on the border with Armenia in the early hours of Saturday.
In early April, Azerbaijani and Armenian troops used artillery, tanks, and other armaments against each other on a scale not seen since a separatist war concluded in 1994. According to reports, nearly 75 servicemen from both sides along with a number of civilians were killed in the latest skirmishes between the hostile neighbors.
A Russian-mediated truce went into effect later that month, but sporadic clashes have since continued.
The Karabakh region, which is located in the Azerbaijan Republic but is populated by Armenians, has been under the control of local ethnic Armenian militia and the Armenian troops since a three-year war which claimed over 30,000 lives and ended in 1994.