Iran
Middle East
North America
Army Chief Warns Enemies Not to Test Iran's Power
Iran's Army Commander Major General Abdolrahim Mousavi cautioned the enemies that any miscalculation or daring to test the Islamic Republic's military power will result in Iran dealing a severe blow to them.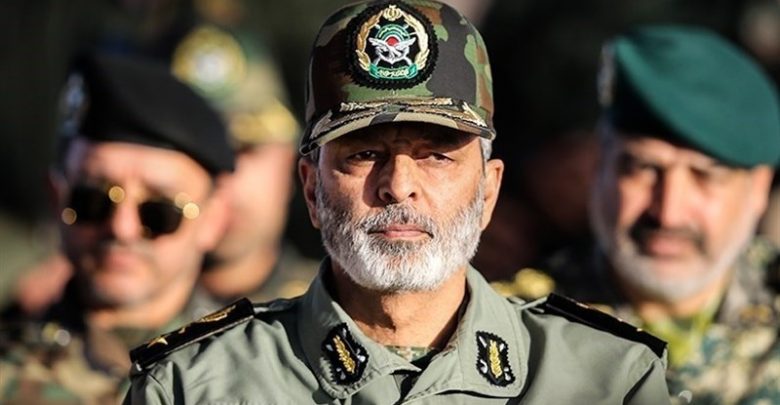 Speaking to reporters after visiting the Army Air Defense installations in the southern province of Bushehr, Major General Mousavi said Iran has gained such great power that even the enemies, which make occasional miscalculations, are aware of the true magnitude of the country's might.
He also warned the adversaries that they will be given a harsh response if they dare to test Iran's power with miscalculations.
Highlighting the Islamic Republic's success in ensuring security of the Persian Gulf over the past forty years, the commander said the Persian Gulf region could become the safest zone in the world with the help of the regional countries.
The top commander also lashed out at the outside forces for bringing about insecurity and tension in the region.Iranian military and political officials have repeatedly warned the enemies about the dire consequences of a military action against the Islamic Republic.
In comments in April 2018, Leader of the Islamic Revolution Ayatollah Seyed Ali Khamenei said the US is aware of the crushing response it will have to face in case of taking military action against Iran.
The era of hit and run is now over, and the US knows that if it gets entangled in military action against Iran, it will receive much harsher blows, Ayatollah Khamenei underlined.
The US is seeking a way to evade the costs of standing against Iran and place them on regional countries, the Leader said, reminding certain regional countries that if they confront Iran, "they will definitely suffer blows and defeat".