Syria
Army Launches Offensive to Capture Hanano in Northeastern Aleppo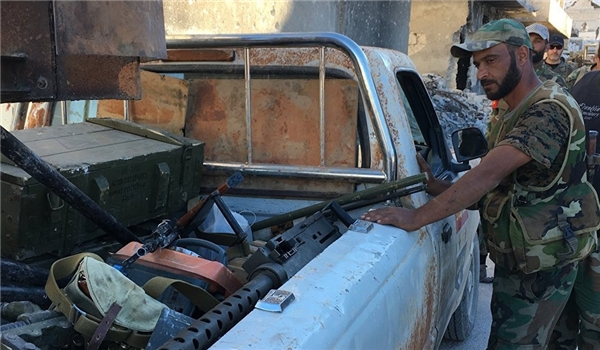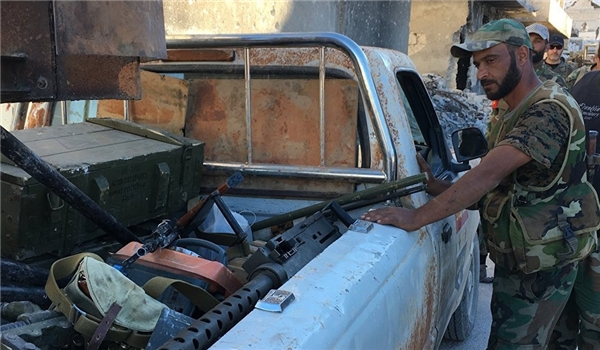 The Syrian army and Palestinian Liwa al-Quds force kicked off operations to win back Hanano Youth Housing Complex in the Northeastern parts of Aleppo on Thursday.
"The pro-government troops have managed to win some parts of Hanano residential complex in the early hours of operations," the source said.
"They advanced in the region after fierce clashes with Nur al-Din Zanki terrorists and killing and wounding dozens of them," he added.
The Syrian warplanes had on Wednesday targeted the terrorists' gathering centers in Eastern Aleppo and inflicted heavy damage and toll on the militants in al-Sha'ar, al-Sakhor, al-Bab road, Hanano, al-Qatarji, Salahuddin, al-Ameriya, al-Sukra, Sheikh Saeed, Sheikh Fars, al-Jandoul square and Handarat camp.
Also, local sources in Eastern Aleppo reported that people of al-Sha'ar, Hanano and al-Haidariya regions have hoisted the Syrian flags on their buildings in a show of support for the army and government troops.
"The Fatah al-Sham (formerly known as al-Nusra) terrorists attempted to pull down the flags and detain residents of those houses," the sources said.
The group had also on Wednesday pulled the Syrian flags down in Jisr al-Sakhour region.
The Syrian fighter jets intensified their airstrikes on militants' positions in Aleppo on Wednesday as the soldiers of President Bashar al-Assad continued to recapture more lands in the province.
The Syrian warplanes carried out combat flights over terrorists' positions in the strategic town of Khan Touman and surrounding areas in Aleppo province, inflicting major loss and casualties on the terrorists.
The air raids killed and wounded scores of militants and also demolished several military vehicles which were equipped with heavy machine guns.