Syria
Army Purges ISIL Terrorists from 70% of Al-Tharda Heights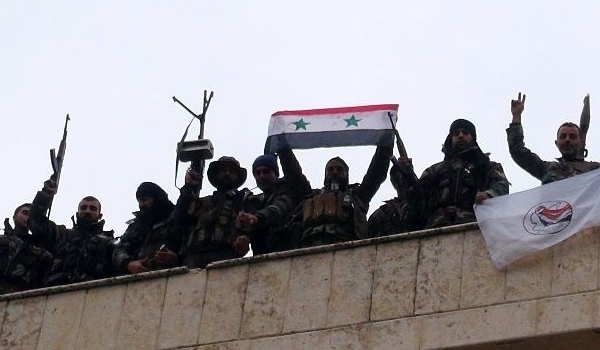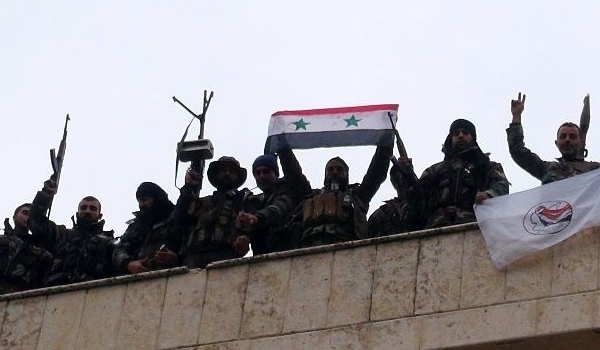 The Syrian army and popular forces cleansed off 70% of the strategic al-Tharda mountain near Deir Ezzur air base from the ISIL terrorists.
The Syrian army, supported by the tribal forces and the Russian fighter jets, started operations to free the important and strategic heights of al-Tharda on Thursday morning and could purge the terrorists of 70% of the region after several hours of fierce and heavy clashes.
"Clashes still continue and the Syrian forces are striving to take back the entire region," a field source told FNA on Thursday.
Al-Tharda heights is located in the Southeastern parts of Deir Ezzur military airport.
The ISIL terrorists had occupied the strategic mountain three days ago with their heavy attacks against the Syrian army.
In a relevant development in the region on Wednesday, the Syrian fighter jets tracked and targeted a bomb-making workshop of the terrorist groups in the Southwest of Deir Ezzur city, inflicting major losses on the militants and the site.
The Syrian warplanes bombed the terrorist group's workshop near the village of Shoula 30 kilometers to the Southwest of Deir Ezzur, which not only destroyed the bomb-making facilities but killed the entire members of the Takfiri groups in the site.
Also on Tuesday, the Syrian fighter jets carried out several combat flights over five large bases of the ISIL near the Eastern city of Deir Ezzur and destroyed part of the terrorist group's military grid in the region.
"Five large parking-lots of the ISIL machine-gun-equipped and armored vehicles in the Southern side of airport, al-Sina'ah, al-Hamidiyeh, al-Baqaliyeh and Ayash came under the massive bombardments of the Syrian fighter jets, which ended in destruction of most of the vehicles in the bases," the sources said, adding, "The heavy bombardments faced the Takfiri terrorist group lack on enough operating military vehicles and slowed down the group's military and logistical movements."