Syria
Army repels terrorist attack in Damascus, kills 100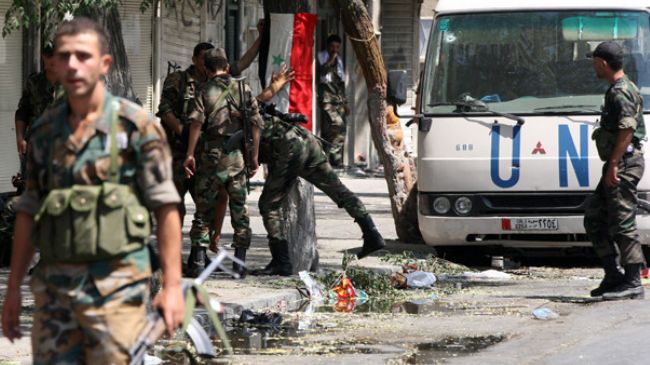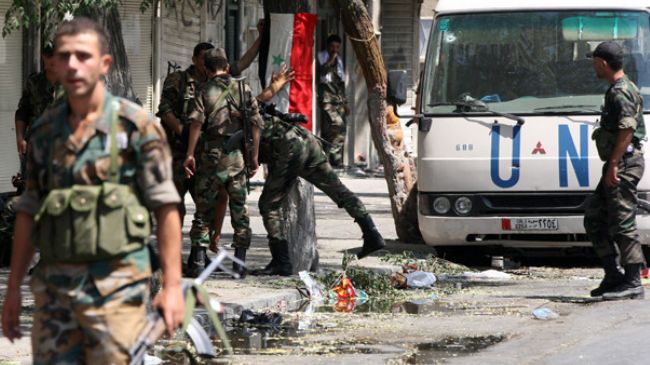 Syrian government troops have repelled an attack by hundreds of foreign-backed militants in the capital Damascus, killing more than 100 of them, Press TV reports.
Press TV's Damascus correspondent, who was embedded with the Syrian army, reported on Sunday that the attack was launched in the al-Qadam district in southern Damascus.
The army's counterattack prevented the insurgents from cutting a main highway, which links Damascus to the city of Daraa in southwestern Syria, just north of the border with Jordan.
A number of dead bodies remained scattered on the ground since militants were unable to collect them.
In addition, the Syrian armed forces captured several machine guns, sniper rifles, rocket launchers, and mortar shells used by militants.
An army commander told Press TV that militants used car bombs in the offensive.
The Syrian army has recently conducted successful security operations across the country, inflicting heavy losses on the militants.
Recent investigations by various media outlets have found that the militants are taking amphetamine stimulants to stay on their feet in exhausting battles against Syrian government forces.
Al-Qaeda linked groups are also said to be using stimulant drugs extensively as they launch many attacks at night and are engaged in gruesome battles.
In an interview with Argentina's Clarin newspaper in May 2013, Syrian President Bashar al-Assad said militants from 29 different countries were fighting against the government in different parts of the country.
A British defense study showed that about 100,000 militants, fragmented into 1,000 groups, are fighting in Syria against the government and people.
The extracts of the study by defense consultancy IHS Jane's were published on September 16, 2013.
IHS Jane's estimates that some 10,000 militants are fighting for groups affiliated with al-Qaeda and the rest fight for different militant groups.
The analysis also said that a large number of extremists from foreign countries are active in Syria.
Syria has been gripped by deadly unrest since March 2011. According to reports, the Western powers and their regional allies — especially Qatar, Saudi Arabia, and Turkey — are supporting the militants operating inside Syria.
According to the United Nations, more than 100,000 people have been killed and millions displaced due to the violence.