Iran
Middle East
North America
Army's Air Force cmdr.: Iran will give crushing response to any aggression
The commander of the Iranian Army's Air Force says the Islamic Republic will never initiate a war with any country, but always stands ready to give a crushing response to any act of aggression.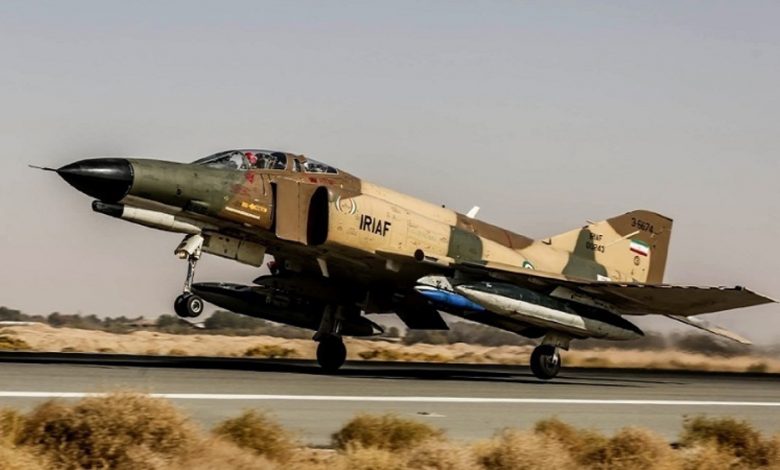 Brigadier General Hamid Vahedi made the remarks while addressing in an event attended by commanders and instructors at Shahid Sattari Aeronautical University on Monday, ISNA reported.
"We in the Air Force will spare no effort to upgrade our combat capability and readiness to give a smart response to any type of aerial threat," the commander said.
Underlining that Iran seeks no war with any country, Brigadier General Vahedi said, "Our doctrine is defensive and we do not intend to invade any country, but … we will stand against any act of aggression with full power," which will make enemies regret their act, and "will give a crushing response to enemies" of the Islamic Republic.
Pointing to the Iranian Army's drone power, the senior Iranian commander said unmanned aerial vehicles (UAVs) represent an advanced, accessible, and affordable technology with a variety of applications.
"This technology has become an important component of asymmetric warfare, and with Grace of God, we have made significant progress in the field of UAVs," Brigadier General Vahedi noted.
His remarks cane a few days after a US House panel approved a bill to restrict the proliferation of Iran's military drone in the midst of negotiations over the removal of anti-Tehran sanctions in the Austrian capital of Vienna.
The House Foreign Affairs Committee announced on Friday the passage of the Stop Iranian Drones Act (SIDA), which would impose a ban on the supply, sale or transfer of military drones to or from Iran under US law, by its members.
Iranian military experts and technicians have in recent years made great progress in developing and manufacturing a broad range of military equipment, making the armed forces self-sufficient in this regard. Iran's military drone capabilities have proved to be purely defensive in the face of aggressive moves by the United States and its regional allies, which have been fomenting chaos and tensions in West Asia and elsewhere.
Iranian officials have repeatedly underscored that the Islamic Republic will not hesitate to build up its defense capabilities, emphasizing such abilities are entirely meant for the purpose of defense and will be never subject to negotiations.
Last month, the Iranian Army intercepted two US unmanned aerial vehicles that had penetrated into the country's airspace, giving them stern warnings to stay away from the zone where it was holding massive drills.
The ban imposed on the Iranian military drones on Friday comes as since April, Vienna has been hosting negotiations on removal of US sanctions, which were reinstated in violation of the 2015 Iran nuclear deal, officially called the Joint Comprehensive Plan of Action (JCPOA), following Washington's withdraw from the agreement.
Almost eleven months after US President Joe Biden was sworn in as president, the US still refuses to remove the sanctions, despite Biden's pledge to undo the Iran policy of his predecessor Donald Trump, and end his failed "maximum pressure" campaign against Iran.