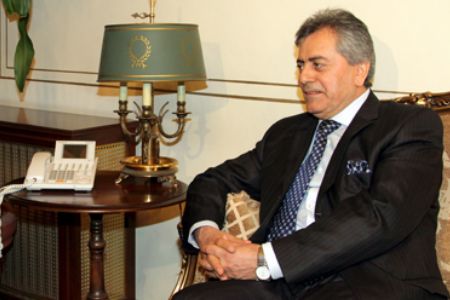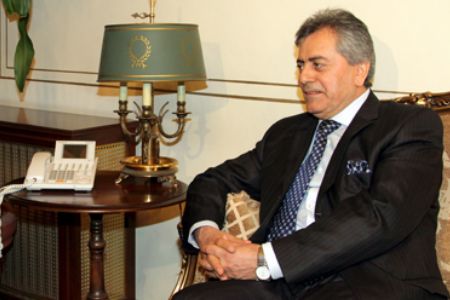 Syria says arrest warrants issued against false witnesses in a UN-backed probe into the assassination of Lebanon's ex-premier Rafiq Hariri will not affect Damascus-Beirut ties.
"The arrest warrants are a pure judicial matter and not related to bilateral relationship between (Prime Minister Saad) Hariri and Syria," Syrian Ambassador to Lebanon Ali Abdul Karim Ali said on Monday, Naharnet news portal reported.
A Syrian judge on Sunday issued arrest warrants for 33 people, including senior Lebanese judges and international officials after the state's repeated summons for them were ignored.
The move came after former Lebanese army general Jamil al-Sayyed, who was jailed without charges for nearly four years in connection with Hariri's murder, filed the suit against those he accused of misleading the investigation.
He filed the lawsuit in Syria, citing distrust in Lebanon's judiciary, which he has accused of supporting false witnesses.
Asked about the inclusion of Wissam al-Hasan — a liaison between Hariri and the Syrian leadership — in the arrest list, Ali said he believed the issue would not harm bilateral relations. "I don't think this issue is mixed with other cards. Things are purely judicial."
Although the warrants are unlikely to be executed outside Syria, there are concerns that the move might cause a return to the strained relations between the two countries following Hariri's assassination.
The Lebanese cabinet, however, stressed its keenness on strengthening the Lebanese-Syrian ties and appointed Justice Minister Ibrahim Najjar to follow up on the issue with his Syrian counterpart.
Western-backed parties in Lebanon had accused Damascus and the Lebanese Hezbollah resistance movement of involvement in a February 2005 explosion in Beirut that killed Rafiq Hariri along with more than 20 others, a claim vehemently rejected by both Damascus and Hezbollah.
However, Hariri admitted in September that he had wrongly accused Syria of being behind his father's assassination, acknowledging that the accusations were politically charged.
Hezbollah and Syria believe the UN-backed tribunal has been misled by testimonies from false witnesses.