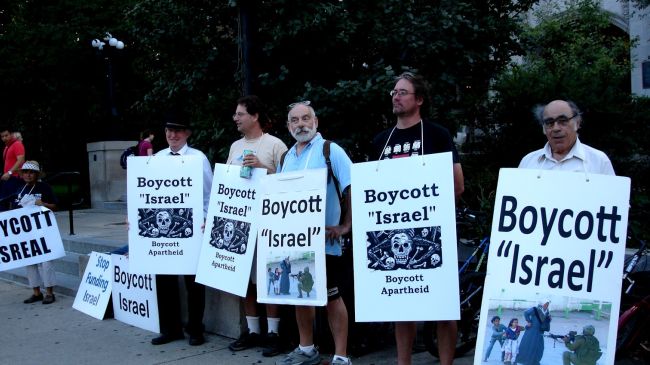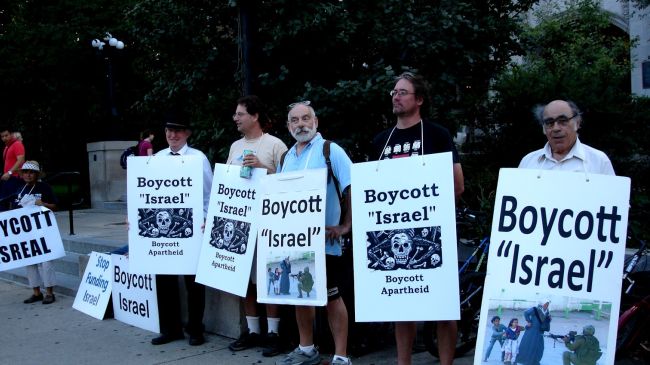 The American Studies Association's president-elect has said she is "fully supportive" of the association's decision to boycott Israeli academic centers.
New York University Cultural Analysis Professor Lisa Duggan, who has been elected President of the ASA, has told the New York Post that she supports the boycott of Israeli academic institutions in protest against their "discriminatory treatment of Palestinians."
Professor Duggan told the Post in an email that she is "fully supportive of the [ASA] boycott of Israeli academic institutions. We are not boycotting individuals, but only institutions . . . [to protest] the discriminatory treatment of Palestinians by Israeli academic institutions that aid and support the illegal occupation."
Last month, members of the ASA, which is the largest and oldest association involved in interdisciplinary studies of American culture and history, overwhelmingly voted to ban Israeli universities from collaborating with their campuses.
The organization said the reason behind its decision was that the Israeli institutions were "a party" to policies "that violate human rights" as Israel's "violation of international law and UN resolutions" continues and the "impact of the Israeli occupation on Palestinian scholars and students" is well-documented.
The move, which is part of a larger international effort to win boycotts of Israeli institutions, angered some US politicians both at state and federal level.
Rep. Eliot Engel (D-New York) urged the ASA to end the boycott, saying he was surprised by the organization's decision.
Two pro-Israeli Democrats in New York's state legislature also introduced a bill this week to cut state aid to universities affiliated with the movement.
The legislation was introduced by Assemblyman Dov Hikind, a Brooklyn Democrat who is also a former member of the Jewish Defense League that was classified as a "terrorist group" by the FBI in 2001, and state Sen. Jeff Klein, a Bronx Democrat.