Economy
Asia stocks plummet on Wall Street loss, euro slumps on Spain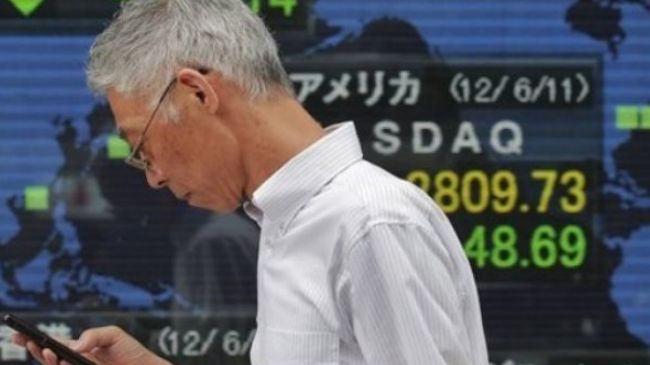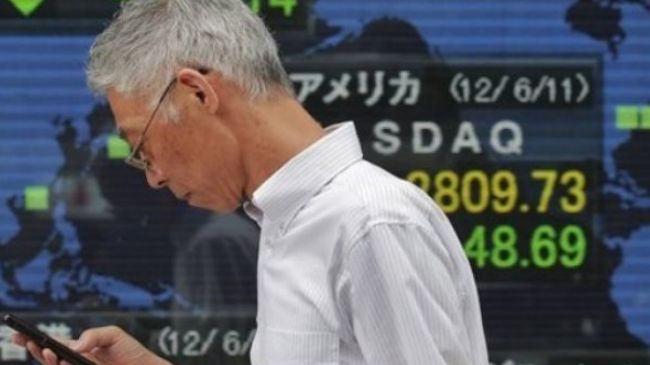 Asian markets have fallen in the wake of overnight losses in the Wall Street, and the euro has retreated due to uncertainty over a European rescue plan for Spain.
In Tokyo, stocks were lower 1.28 percent on Tuesday. Hong Kong was down 0.85 percent and Seoul was off 0.92 percent. Shanghai lost 0.58 percent, while Sydney was up 0.38 percent.
Benchmarks in Singapore, Taiwan and mainland China dropped, too.
Japan's Nikkei 225 index lost 1.3 percent after the Wall Street fell sharply in a late sell-off. South Korea's Kospi fell 1 percent and Hong Kong's Hang Seng was 0.9 percent lower.
The value of the euro plunged overnight, as well. In comparison with the Japanese currency, the euro fell to 98.83 yens from 99.13 yens in the New York currency market.
On Saturday, the eurozone ministers agreed to lend Madrid up to 100 billion euros to help its banking sector hit by bad property loans.
However, Standard & Poor's rating agency said on Monday that the eurozone's rescue loan for Spanish banks would have no immediate impact on the country's sovereign credit rating.
The credit ratings agency said the loan would cover the Spanish banks' shortfalls in provisions against loans going bad and it would have no impact on its sovereign credit rating.
The Standard & Poor's cut Spain's sovereign debt rating by two notches to BBB-plus and added a negative outlook on April 26, warning that the government's debt crisis was worsening.
Battered by the global financial downturn, the Spanish economy collapsed into recession in the second half of 2008, taking with it millions of jobs.
The worsening eurozone debt crisis increased Spain's financing costs and raised concerns that the country might have to seek a European Union bailout, like Greece.