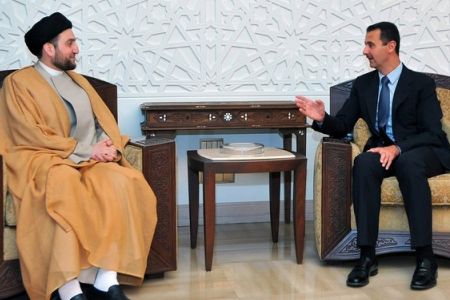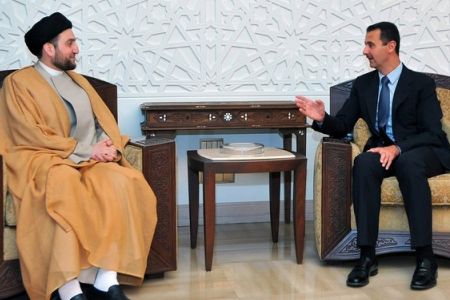 Syrian President Bashar al-Assad has once again called for the formation of an Iraqi national unity government as the war-stricken country continues to suffer from political turmoil.
Assad and visiting leader of the Islamic Supreme Council of Iraq (ISCI) Ammar al-Hakim discussed "the ongoing dialogue between the various parliamentary blocs to find a solution to the formation of an Iraqi government," SANA reported on Tuesday.
The two officials stressed the "importance of forming a national unity government that represents all the Iraqi people."
Hakim also expressed gratitude for Syria's support for the people of Iraq and the Syrian government's eagerness to establish the best of relations with the war-torn country.
Hakim belongs to the Iraqi National Alliance (INA) coalition which came third in Iraq's March 7 parliamentary elections.
Iraq's political gridlock began following the March poll, in which no single party was able to win enough seats in the parliament to establish a majority.
Earlier on Friday, the newly-formed National Alliance (NA) selected incumbent Prime Minister Nouri al-Maliki as its candidate for the country's premiership.
The NA is a merger of Maliki's Shia-led State of Law coalition and the Iraqi National Alliance (INA).