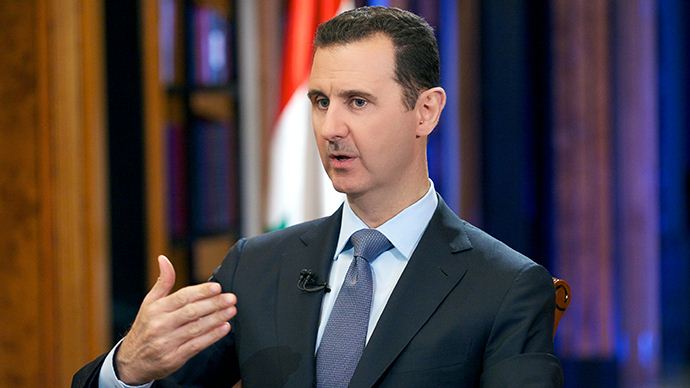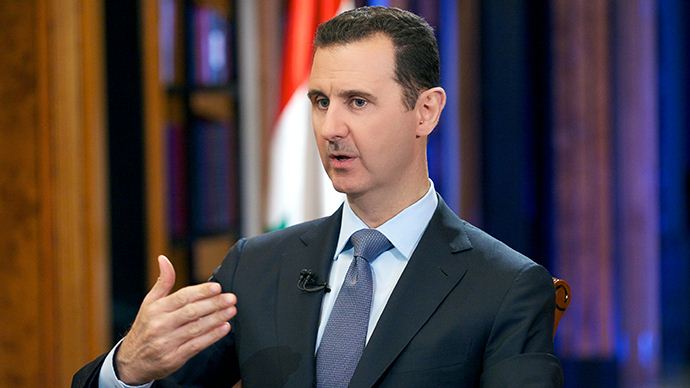 Syrian President Bashar al-Assad said chances for his candidacy are significant, as he stressed that the primary focus of the peace talks is to fight terrorism.
In an interview with Agence France Presse (AFP), Assad said of presidential elections in June: "I see no reason why I shouldn't stand."
"In short, we can say that the chances for my candidacy are significant."
Assad dismissed the opposition, which says it will attend the peace talPresident Assad (archive)ks, as having been created by foreign backers.
"It is clear to everyone that some of the groups which might attend the conference didn't exist until very recently," he said.
"They were created during the crisis by foreign intelligence agencies whether in Qatar, Saudi Arabia, France, the United States or other countries."
"When we sit down with these groups, we are in fact negotiating with those countries," Assad said.
Opposition representation in government would mean "the participation of each of those states in the Syrian government," he added.
He mocked the Syrian opposition leaders, who are based abroad.
"Last year, they claimed that they had control of 70 percent of Syria, yet they didn't even dare to come to the areas that they had supposed control of," he said.
They "come to the border for a 30-minute photo opportunity and then they flee. How can they be ministers in the government?"
"These propositions are totally unrealistic, but they do make a good joke!"
"Army Making Progress"
Assad said the Syrian army was making progress, but said that "this doesn't mean that victory is near at hand; these kinds of battles are complicated, difficult and they need a lot of time."
"But when you're defending your country, it's obvious that the only choice is to win," added Assad, who deems all those who oppose his regime "terrorists".
"This battle is not…, as Western propaganda portrays, a popular uprising against a regime suppressing its people and a revolution calling for democracy and freedom," he said.
"A popular revolution doesn't last for three years only to fail. Moreover, a national revolution cannot have a foreign agenda."
Meanwhile, Assad warned of the consequences if his government lost the war.
"Should Syria lose this battle, that would mean the spread of chaos throughout the Middle East."
He rejected any distinction between the insurgents fighting the government.
"Regardless of the labels you read in the Western media, we are now fighting one extremist terrorist group comprising various factions," he said.
"The Geneva conference should produce clear results with regard to the fight against terrorism in Syria," the Syrian leader said.
"This is the most important decision or result that the Geneva conference could produce. Any political solution that is reached without fighting terrorism has no value."