Syria
Assad: We Haven't Surrendered to US, Real Victory When We Quash Terrorism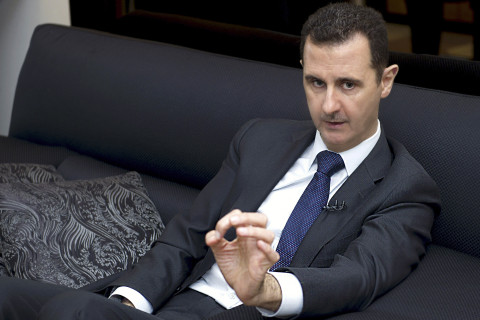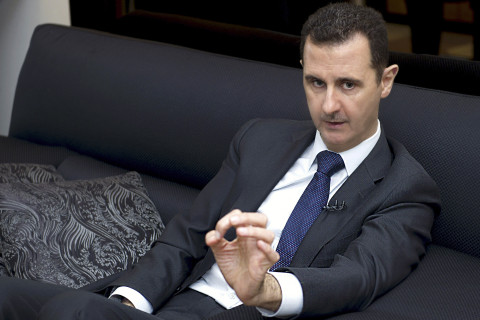 Syrian President Bashar al-Assad said that Damascus didn't surrender to Washington concerning the nuclear arms issue, stressing his country would not negotiate with armed opposition.Assad during interview with Tishreen daily
In an interview with Syrian daily, Tishreen, Assad said that "the great victory is when we get rid of terrorists, terrorism and the scheme which foreign countries had planned and regional countries have contributed to in a bid to destroy Syria."
Talking in the occasion of October War, Assad assured that Syria's agreement to the US-Russian plan "has no relation with the American threats" to launch military strike against Damascus.
He added that the agreement was not surrender to Washington.
"The real weapon of mass destruction which we should deter is extremism and terrorism."
Concerning Geneva 2 conference, Assad clarified that there are several causes for the US' procrastination to hold the peace conference, stressing Syria's readiness to attend it without preconditions.
In another interview with German newspaper, Der Spiegel, Assad said he did not believe it was possible to solve the conflict in Syria through negotiations with the armed opposition.
"In my view, a political opposition does not carry weapons. If someone drops his weapons and wants to return to daily life, then we can discuss it," he was quoted as saying.
Assad told Der Spiegel that US President Barack Obama had "not even a whisper of proof" that the Syrian government had used chemical weapons.
"He has nothing to offer other than lies," said Assad, contrasting Washington's stance with that of the Russians, who he viewed as "real friends".
"They understand much better what this is really about here… The Russians are much more independent than you in Europe, where you all orientate yourselves so much towards the United States."