Syria
Assad's Advisor: US Withdrawal from Syria Resembles israel's Escape from Southern Lebanon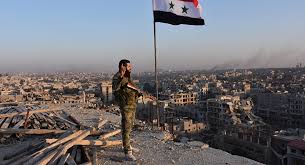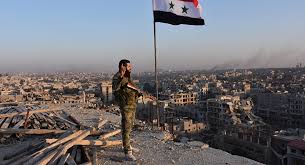 Syrian President Bashar al-Assad's media advisor Bouthaina Shaaban expressed pleasure in withdrawal of the US forces from Syria, saying it reminds her of Israeli soldiers when they fled Southern Lebanon.
"The image of Israeli soldiers when they were fleeing from Southern Lebanon and left their mercenaries behind has been popping up in my mind in the past few days" after the US declared withdrawal of its forces from Syria, Shaaban wrote in a memo in the Arabic-language al-Watan newspaper on Tuesday.
She added that the most important issue on this scene is the image of mercenaries whose masters have left them behind, alluding to the terrorists and militants supported by Washington against Syria in the past few years.
"Some people do not yet dare to change the equation and to write in big letters that the Americans have escaped; because we resisted and they failed; because we made sacrifices," Shaaban wrote.
Last Wednesday, US President Donald Trump said the US forces would be pulled out from Syria since the ISIL terror group had been defeated there.
In Russia, Kremlin Spokesman Dmitry Peskov said that presence of the US forces in Syria does not help the political and diplomatic settlement of the crisis in the Middle Eastern country.
"The presence of the US forces on the Syrian soil does not help reach the political and diplomatic settlement. Of course, the involvement of Washington in the relevant talks under the UN bumbershoot, the harmonious work of the US officials with (UN Envoy for Syria Staffan) de Mistura in the interests of this settlement would contribute to reaching this final goal," Peskov told Russia's Channel One.
The Kremlin spokesman recalled that the US presence in Syria was in violation of international law, adding that in some areas under the US control, there was a humanitarian catastrophe and terrorists were being equipped with weapons.