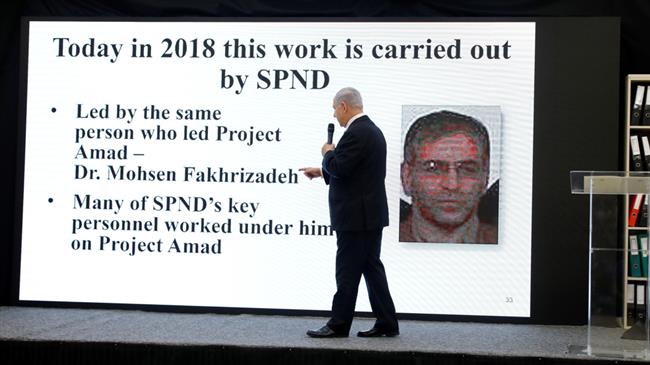 Iran's defense ministry said the top scientist was seriously wounded after attackers targeted his car and exchanged fire with his bodyguards in the town of Absard to the east of capital Tehran. Dr Fakhrizadeh later died from his injuries in hospital.
Fakhrizadeh, Iran's most renowned nuclear scientist, had headed the ministry of defense's research and innovation organization for some time.
His assassination prompted outrage in the country, with officials blaming Israel for the terrorist attacks and pledging retaliation.
Those involved in the assassination must be brought to justice
The Supreme leader of Iran's Islamic Revolution, Ayatollah Seyyed Ali Khamenei, called for those involved in the assassination of Fakhrizadeh to be brought to justice.
There is evidence, terrorism has targeted the scientific progress of the Islamic world in general, and the Islamic Republic in particular, the first and foremost reason for this hostility is our development, is our progress, is our self sufficiency, is the strength of our fists. At this very moment, as we shout out now for what is just.

Mehrdad Torabi, International Relations Expert, Pisa, Italy
Assassination of scientists; malice and desperation
Iranian President Hassan Rouhani held up the assassination of Fakhrizadeh as proof of the enemies' desperation.
This terrorist act indicates the enemy's failures on the political front in the region as well as across the world, the assassination of the scientists suggest the extent of the enemy's malice and grudge toward Iran's scientific capabilities and achievements.

The killing of figures like Fakhrizadeh will not weaken Iran's will to move towards scientific development and progress. Rather, it makes Iranians more resolute in their path.

Hassan Rouhani, Islamic Republic of Iran, President
Fakhrizadeh's name was specifically mentioned in Israeli Prime Minister Benjamin Netanyahu's presentation about Iran's nuclear program in April 2018.
At the time, Netanyahu said he identified Fakhrizadeh as the head scientist in the program, and urged people to remember that name.
A key part of the plan was to form new organisations to continue the work, this is how Dr Mohsen Fakhrizadeh, Head of project Aman put it, remember that name.

Benjamin Netanyahu, Israel Prime Minister
European hypocrisy
The Iranian foreign minister, Mohammad Javad Zarif, said there are serious indications of an Israeli role in the assassination.
He urged the international community, especially the European Union, to end their shameful double standards and condemn the nuclear scientist's assassination.
Zarif was referring to a trial in Belgium where four Iranian diplomats were accused of plotting a bomb attack in Paris.
Scientists in the crosshairs
Over the current decade, several top Iranian scientists have assassinated in terrorist attacks. Time and again, Israel has been accused of being behind the attacks, although Israel never admits to its targeted assassinations.
Iran says the assassination of Fakhrizadeh is yet another desperate attempt to wreak havoc on West Asia, as well as to disrupt Iran's scientific and technological development. Meanwhile, Iran's leader has called on Iran's science centers to continue Fakhrizadeh's efforts. He has also ordered an investigation into this cowardly crime with a view to prosecuting its perpetrators and architects.
Fakhrizadeh involved in first indigenous COVID-19 Test Kit
One of the latest projects that Fakhrizadeh was involved in was the development of the first indigenous COVID-19 Test Kit. US sanctions prevent Iran from accessing medicine and humanitarian goods during this pandemic.
The top scientist was also supervising the development of a COVID-19 vaccine.
Four other Iranian nuclear scientists were assassinated between 2010 and 2012 with Tehran, and Western intelligence agencies, blaming Israel for those killings.
The Israeli terror campaign has been widely seen as a project to stymie Iran's peaceful nuclear activities, which have been under intense scrutiny by the United Nations nuclear agency.
Zionism, Imperialism, the whole Western blood soaked empires that assassinate, that murder, bomb, and displace, and then justify their crimes through propaganda, just like they did throughout the colonisation epoch, where, what I believe is that wherever in the world there is oppression there will be a struggle. Wherever in the world there is a struggle, we shall be there. And if they think that they are threatened or because they are the oppressors.

Mehrdad Torabi, International Relations Expert, Pisa, Italy
Last chance to cripple Iran
This assassination follows a not-so-secret meeting in Saudi Arabia between the Saudi foreign minister and Israeli prime minister last week.
It sent another signal that Crown Prince Mohammed bin Salman and Benjamin Netanyahu see this window as their last best chance in a while to try to inflict a crippling blow on Iran.
Experts believe Riyadh and Tel Aviv are seeking to complicate an already challenging course for a new US team to re-engage with Iran.
The US President Donald Trump abandoned the 2015 Iran deal in 2018. Since then, Washington carried out what it called a maximum pressure campaign against Iran and imposed massive sanctions against the county. But future president of the United States, Joe Biden, has pledged to re-engage with Iran when he becomes US president in January, despite long-standing opposition from Israel.
But with the assassination of Fakhrizadeh, many believe that things can become much more complicated.
Iran has warned the United States and Israel against taking any action, particularly during the remaining period of the current US administration. Tehran said Iran reserves the right to take all necessary steps to defend its people and secure its interests.