Iran
North America
Assassination of Iranian scientist: Trump's tweet raises questions on US role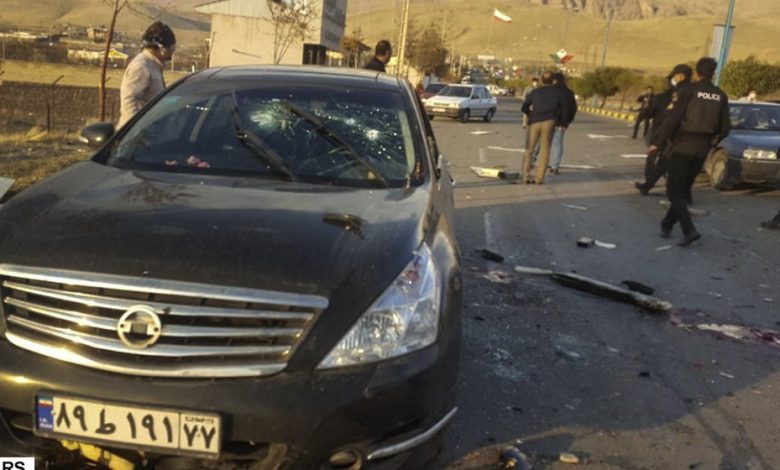 US President Donald Trump has retweeted a message by an Israeli journalist that praised the assassination of top Iranian scientist Mohsen Fakhrizadeh, raising questions over what role his administration played in the terror attack.
The lame-duck president has yet to publicly comment on the brazen attack, but retweeted a post by Israeli journalist Yossi Melman, who claimed the killing was "a major psychological and professional blow for Iran."
Fakhrizadeh headed the Iranian Defense Ministry's Organization of Defensive Innovation and Research (SPND).
Sina Toossi, a senior research analyst at the National Iranian American Council (NIAC), characterized Trump's tweet as an "implicit approval" of the assassination.
12. There you have it. Trump retweets a tweet saying #Fakhrizadeh's assassination is a "psychological & professional blow" to #Iran. A implicit approval if there ever was one pic.twitter.com/9WQrK1GZbk— Sina Toossi (@SinaToossi) November 27, 2020
Trump also retweeted a New York Times report on the assassination, a multi-pronged ambush attack on Fakhrizadeh's vehicle in the city of Absard, just east of Tehran.
As the Times reported, "Mr. Fakhrizadeh had long been the No. 1 target of the Mossad, Israel's intelligence service, which is widely believed to be behind a series of assassinations of scientists a decade ago that included some of Mr. Fakhrizadeh's deputies."
The Times cited three American officials as saying that Israel was behind the attack. The officials pointed out that while it was not clear how much the US may have been involved; the two allies have longed shared intelligence regarding Iran.