Bangladesh
At Least 11 Killed in Bangladesh Election Violence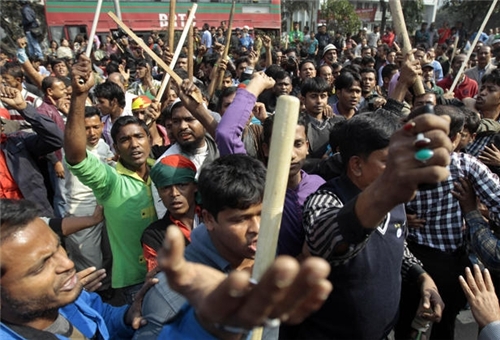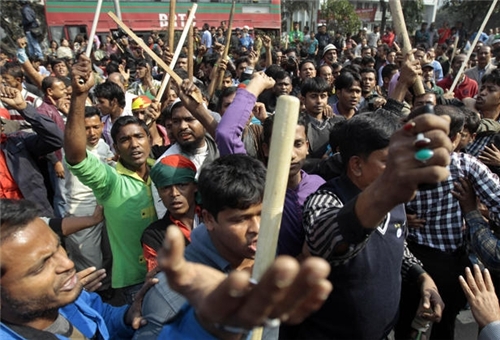 Police in Bangladesh fired at protesters and opposition activists torched more than 100 polling stations Sunday during a national election boycotted by the opposition, which left at least 11 people dead.
Prime Minister Sheikh Hasina's refusal to heed opposition demands to step down and appoint a neutral caretaker to oversee the election led to the boycott, undermining the legitimacy of the vote. Opposition activists have staged attacks, strikes and transportation blockades in unrest that has left at least 286 people dead since last year, AP reported.
"We never expected such an election," said Aminul Islam, a resident of the capital, Dhaka, who refused to vote. "For such a situation, both the government and opposition are responsible. They don't want to establish democracy."
Police opened fire to stop protesters from seizing a polling center in Bangladesh's northern Rangpur district, killing two people, authorities said. In a similar incident in neighboring Nilphamari district, police fired into about two dozen protesters, killing two people.
Police gave no further details, but Dhaka's Daily Star newspaper said the four men who were killed belonged to the opposition party.
Another seven people were killed in election-related violence elsewhere, including a polling official who was stabbed to death by suspected opposition activists, police said.
Local media reported that attackers torched at least 127 school buildings across Bangladesh in overnight attacks. The buildings were to be used as polling stations.
By midmorning Sunday, voting was suspended at least 149 polling centers because of attacks, the election commission said.
The opposition boycott led to 153 of Parliament's 300 elected seats going uncontested.