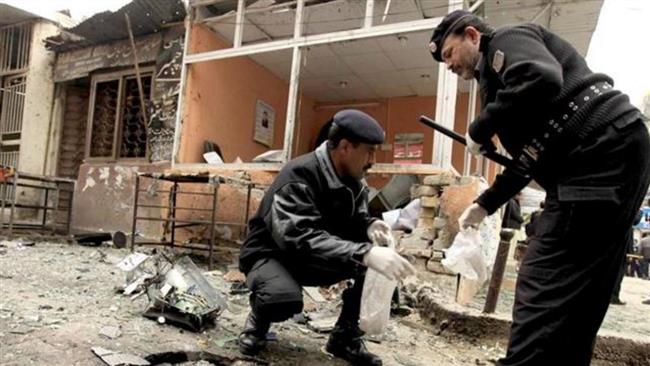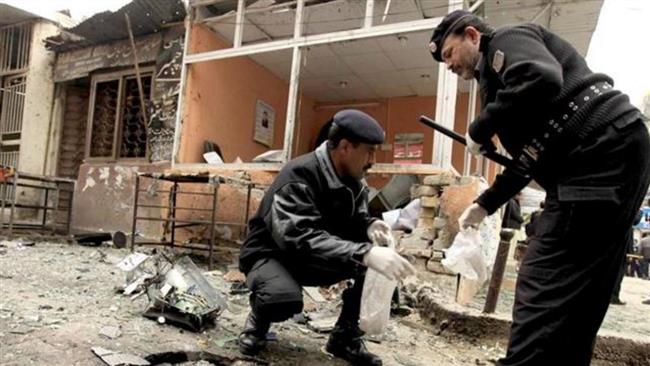 At least fifteen people have lost their lives and ten others sustained injuries when a powerful explosion targeted police forces outside a polio vaccination center in the Pakistan's troubled southwestern city of Quetta.
"There are 15 dead, including 12 police, one paramilitary, and two civilians," a local police official, requesting anonymity, said on Wednesday.
He added that at least 10 people, nine of whom were police officers and a civilian, were wounded in the act of violence.
Pakistan's Interior Ministry spokesman, Najib Danish, was quoted by AFP as saying that the "incident occurred near the Pakistani consulate, but we are not sure if it was the intended target."
No group or individual has so far claimed responsibility for the attack.
Security forces and rescue workers immediately rushed to the site, and police have cordoned off the area.
The injured have been transported to Civil Hospital Quetta, where an emergency has been declared. Eight of the victims are reportedly in critical conditions.
Eyewitnesses said they heard an exchange of gunfire after a loud blast rocked the area.
"The blast was apparently carried out by a bomber," Balochistan Home Minister Mir Sarfaraz Bugti said.
He added, "We will not bow down before terrorists," noting that the explosion was an effort to disrupt peace in Balochistan.
Deputy Inspector General (DIG) Police Quetta Syed Imtiaz Shah said between seven and eight kilograms of explosives were used in the blast.
Pakistan has launched a three-day anti-polio campaign in Quetta and other districts of Balochistan Province, which targets 2.4 million children under the age of five.
Over 55,000 children of Afghan refugees are also to be immunized against the crippling disease.
Pakistan, Afghanistan and Nigeria are the only countries where polio is considered endemic, but Pakistan reportedly accounts for more than 80 percent of all polio cases in the world.
Nearly 90 percent of Pakistan's cases have been recorded in the loosely-governed, conflict-prone tribal areas that border Afghanistan, and the adjacent Khyber Pakhtunkhwa Province.
Pro-Taliban militants in Pakistan claim that doctors are spies and the vaccination is part of a Western plot to sterilize Pakistani children.