Iran
At least 15 dead as bus goes down gorge in Iran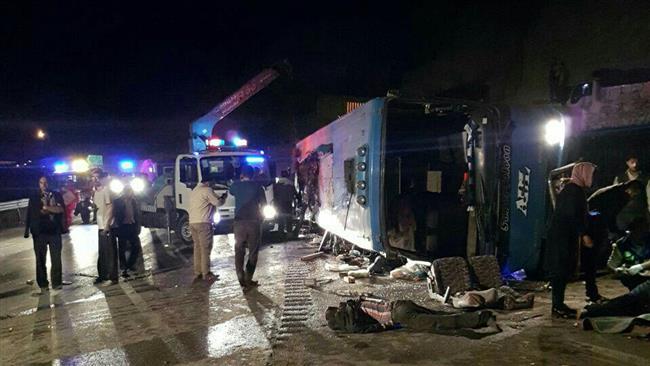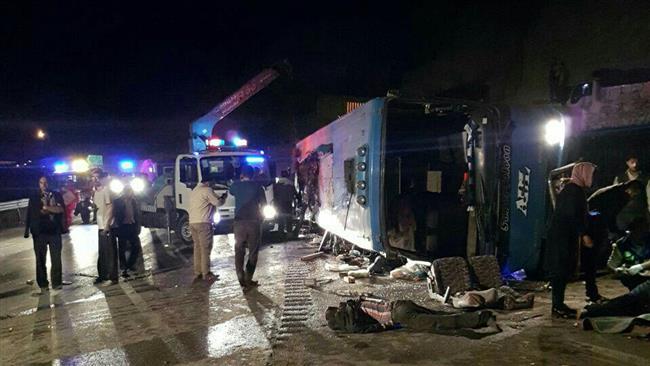 At least 15 people have died and 14 others sustained injuries after the bus they were traveling in lost control and plunged into a gorge in northern Iran.
The incident happened in the Savadkouh county of Mazandaran Province on Sunday when the bus was on way to Tehran from Gonbad-e Kavous in northeast Iran, IRNA reported.
Initial investigation showed the driver had lost control of the bus about one kilometer ahead of the 15-meter (49-feet)-deep ravine.
The fatalities could not be identified immediately due to the severity of their injuries, the report said.
Two of the fatalities were children under four years of age, Zakaria Ashkpour, the head of Mazandaran's Center for Emergency Medical Services, said.
Ali Abbasi, the director-general of Mazandaran's forensics office, said the identities of the passengers were not fully known as there were no available lists.
Five of the injured were in critical condition, said Samad Saleh Tabari, the head of the province's Center for Management of Accidents and Emergencies, Tasnim News Agency said. A number of the injured, however, had been taken care of at out-patient departments at various hospitals in the area.
Officials said travel has been restored on the road where the accident happened.