Featured
At least 28 killed in violent clashes across Egypt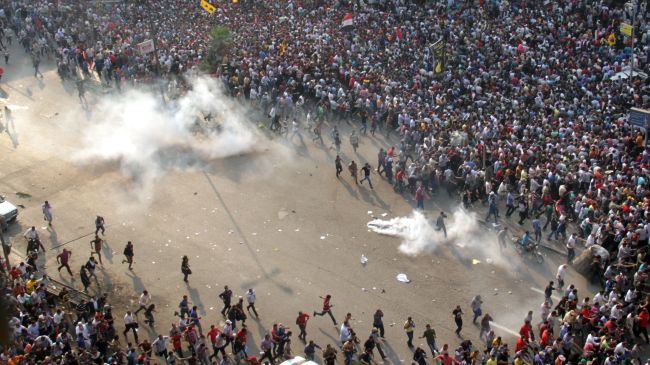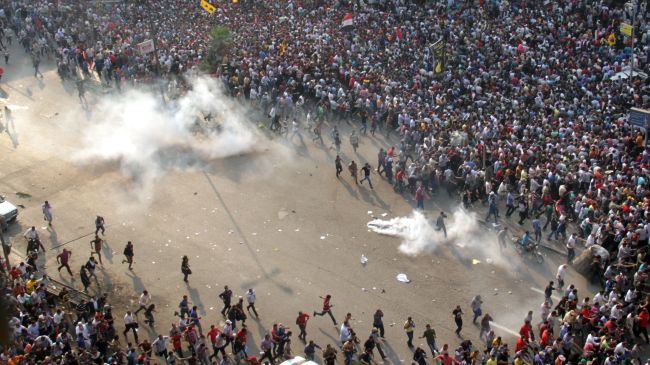 Egyptian Health Ministry says more than two dozen people have been killed in clashes between security forces and supporters of ousted president, Mohamed Morsi, across the North African country.
A senior Health Ministry official said at least 28 people were killed in fierce clashes between Morsi's supporters and police forces in Egypt on Sunday, most of them in Cairo.
Reports say dozens more have been wounded and three hundred arrested.
Medical sources said the death toll is expected to rise as some of the injured are reported to be in critical condition.
This comes after police fired tear gas and birdshots to stop Morsi's supporters from reaching the Liberation Square.
Uniformed and Plainclothes police chased the demonstrators and beat them up before taking them away in handcuffs. Clashes have been also reported outside Cairo as well as the city's Garden City, Manial and Shubra al-Kheima neighborhoods.
The protesters demanded the removal of army chief Abdel Fattah el-Sisi from power and the reinstatement of Morsi.
The Sunday demonstrations also coincide with the 40th anniversary of the beginning of the fourth Arab-Israeli war of 1973. In October 1973, a coalition of Arab states led by Egypt and Syria engaged in the 19-day war.
The pro-Morsi group known as the Egypt Anti-Coup Alliance had urged its supporters to stage mass rallies on the occasion across the North African country.
Egypt has been experiencing unrelenting violence since July 3, when the army ousted Morsi's government, suspended the constitution, and dissolved the parliament. It also appointed the head of the Supreme Constitutional Court, Adly Mahmoud Mansour, as the new interim president.
The government of Mansour has launched a bloody crackdown on Morsi supporters and arrested thousands of Brotherhood members, including the party's leader, Mohamed Badie, who was detained on August 20.