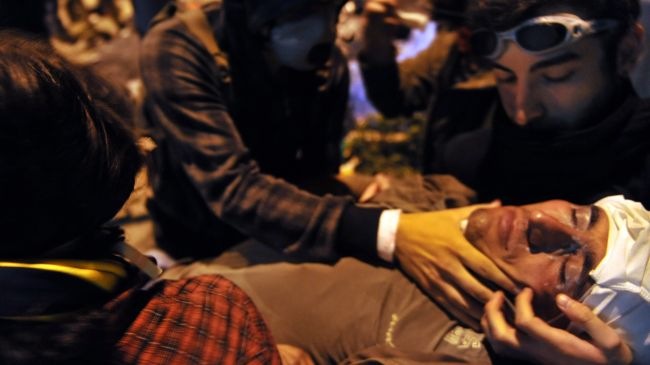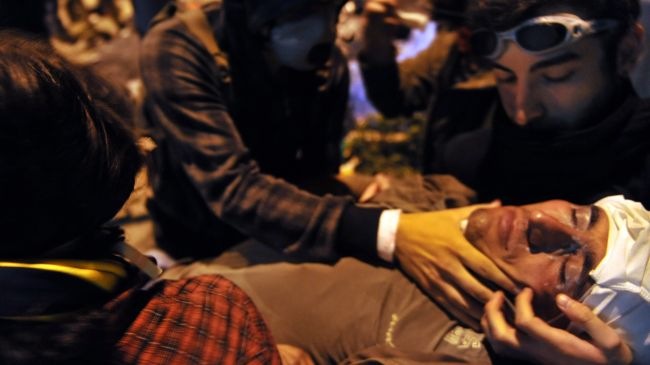 At least three protesters have been killed in Turkey as clashes between police and anti-government protesters continue in major cities across the country, Press TV reports.
A 22-year-old man, named Abdullah Comert, died at a hospital on Monday after being shot by police during anti-government demonstrations in the southern Turkish province of Hatay, AFP quoted Turkey's NTV television as saying on Tuesday.
Protests erupted in Istanbul on Friday after security forces attacked a peaceful sit-in protest against the demolition of Gezi Park at Taksim Square.
The protesters say the park, which is a traditional gathering point for rallies and demonstrations as well as a popular tourist destination, is the city's last green public space.
On June 1, Amnesty International said at least two people had been killed and more than a thousand others injured during demonstrations in Istanbul.
The international group criticized the use of excessive force by the Turkish police against the demonstrators, describing it as "disgraceful." It also said that some protesters have been left blind by the massive quantities of tear gas used by the police.
The Amnesty also said in a report on Monday that 1,500 people had been injured during clashes with riot police in Istanbul over the past days, while at least 414 others were wounded in Ankara. The rights group also said that 420 protesters sustained injuries in demonstrations in the western city of Izmir.
Meanwhile, the Turkish Doctors' Union said on Monday that a 20-year-old man was killed after a taxi drove into a group of protesters in the Mayis district of Istanbul.
On Monday, the Turkish protesters took to the streets in major cities, including the capital, Ankara, and Istanbul, for the fourth day, calling for the resignation of Prime Minister Recep Tayyip Erdogan.
On Sunday, thousands of protesters marched on Erdogan's office in Ankara, shouting, "Dictator, resign!" and "We will resist until we win," and clashed with riot police.