Pakistan
At least 80 bodies retrieved from site of Pakistan plane crash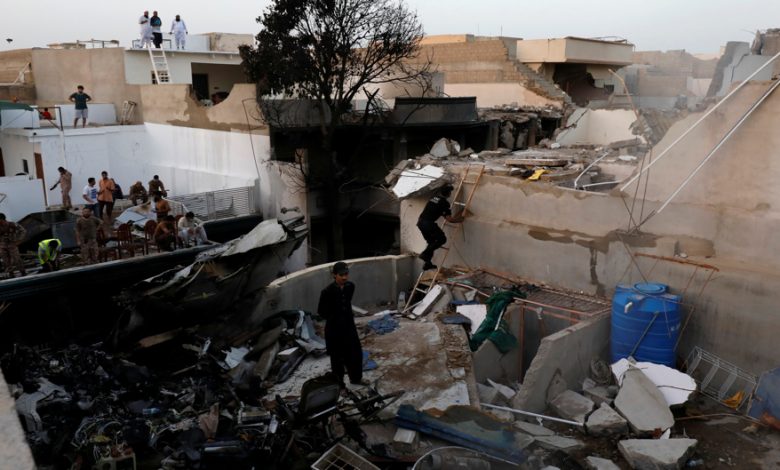 At least 80 bodies have been recovered from the site of a plane crash in a residential area in Pakistan's southern city of Karachi.
The Pakistan International Airlines (PIA) Flight PK 8303, carrying at least 98 people, crashed on Friday, sparking an explosion and also killing a number of people on the ground.
Health Ministry spokeswoman Meeran Yousuf confirmed that 80 people have died, with 48 bodies kept at Jinnah Postgraduate Medical Centre, Karachi's largest government hospital, and 32 at Civil Hospital Karachi, another major state-run hospital.
Yousuf said two survivors were being treated at the hospitals in Karachi, while 17 bodies have been identified so far.
An emergency was declared in all of the city's hospitals, already reeling from a widespread outbreak of the coronavirus, provincial health minister Azra Pechucho told reporters.
"We are doing DNA testing of the dead bodies so that they can be identified and they can be given to their families," she said.
The aircraft, an Airbus A320, was en route from Lahore to Karachi when it went down.