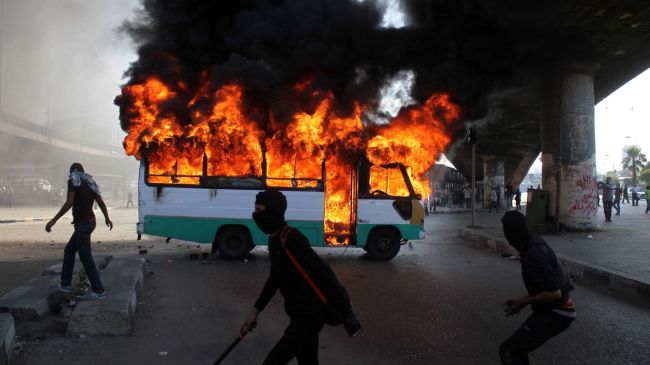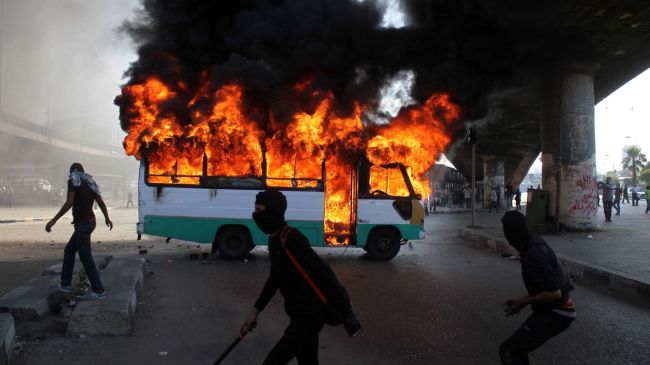 At least 87 people have been injured in clashes between pro- and anti-government protesters across Egypt.
"Some 82 were injured in the clashes in Cairo, while another four in Alexandria and one more in Daqahliyah" on Friday, Egyptian Health Ministry Spokesman Yahya Moussa told Xinhua.
He added that 69 people had been discharged from hospitals while 18 were still receiving treatment.
Earlier in the day, thousands of Muslim Brotherhood activists and their supporters held a demonstration outside the Supreme Court building in the capital Cairo, demanding the "cleansing of the judiciary."
They protested against a recent court decision in favor of ousted ruler Hosni Mubarak. Hundreds of President Mohammed Morsi's opponents, who were shouting anti-government slogans, also joined the demonstrators in Cairo and protested against what they called "corrupt judiciary," due to recent acquittals of former officials affiliated to Mubarak.
Anti-government protesters called on Morsi to "cleanse the judiciary" of alleged supporters of the Mubarak regime.
Clashes broke out after dozens of masked anti-government protesters set fire to a bus belonging to Brotherhood supporters. It led to both sides pelting each other with stones. There were no police nearby, but the sound of birdshot was heard during the clashes, and tear gas was fired.
In June 2012, Mubarak was sentenced to life in prison for the killing of nearly 900 pro-democracy protesters during the country's revolution in 2011.
However, he appealed against the ruling and a retrial was ordered in January citing "procedural failings". A Cairo appeals court said on Wednesday that the retrial will be held on May 11.
Friday's protests came after a court ruled on April 15 that Mubarak's imprisonment on charges related to the killings can no longer continue as he had spent the maximum temporary detention of two years. However, Mubarak has to remain in custody pending investigation into fraud charges.
Many revolutionaries in Egypt believe the former US ally should be sentenced to death over his leading role in the killing of demonstrators.
Reports say Mubarak's interior minister, Habib al-Adly, and six security chiefs would also stand in the dock to face similar charges.