North America
Atlanta Wendy's goes up in flames as anti-police protests grow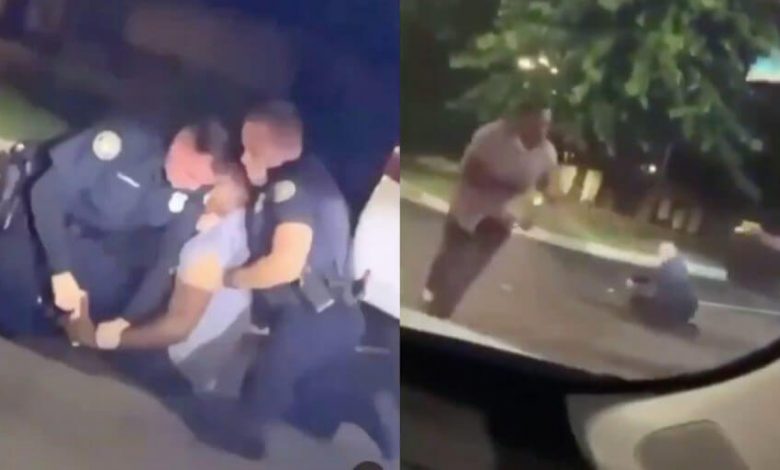 A video shows a restaurant in the US city of Atlanta in flames as protests escalate following the police killing of a 27-year-old African American there.
Protests erupted in Atlanta in the state of Georgia on Saturday after a video emerged showing the fatal police shooting of Rayshard Brooks who had fallen asleep in his car at a Wendy's fast-food restaurant drive-thru line and who the officers wanted to take a sobriety test because he was suspected of being intoxicated.
Brooks was shot in the restaurant's parking lot on Friday night after he allegedly scuffled with police officers. The incident was caught on tape.
The Wendy's surveillance video didn't show the scuffle, but showed the victim running away from where police cars were parked.
Police said he resisted arrest and fled while grabbing a taser from one of the officers and was therefore shot to death.
On Saturday night angry protesters shut down a major highway and set fire to the restaurant where Brooks was shot dead by a white police officer. Protesters also set fire to automobiles near the restaurant. Police fired tear gas at the protesters.
New footage showed Atlanta police officer attempting to arrest Brooks, who was suspected of being intoxicated, before shooting him following a struggle.
In the bodycam video, an officer spoke with Brooks, who was sitting in the driver's seat of his vehicle parked outside the restaurant.
The Atlanta police officer who shot and killed Brooks has been fired, Atlanta police spokesman Carlos Campos said.
"I do not believe that this was a justified use of deadly force and have called for the immediate termination of the officer," Mayor Keisha Lance Bottoms said at a news conference.
Atlanta police chief also resigned over the incident.