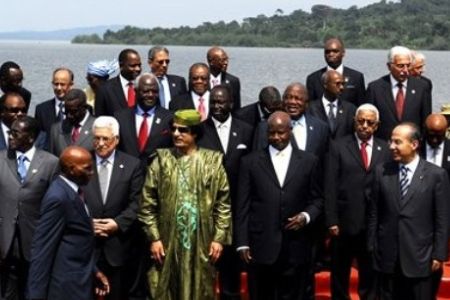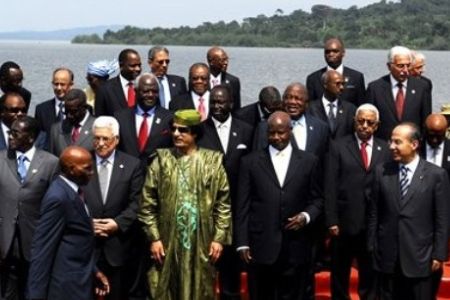 The African Union has once again criticized the International Criminal Court (ICC) for its indictments against Sudan's President Omar al-Bashir.
The African Union president says the indictments are undermining solidarity, peace and security in the region.
The Malawian President, who is the current head of the pan-African organization, urged his counterparts to look for ways to resolve the conflict in Sudan without the need to arrest al-Bashir.
Bingu wa Mutharika says the ICC's arrest warrant is a violation of the principles of sovereignty.
The ICC indicted Bashir for war crimes and crimes against humanity in Darfur last year.
Earlier this month, the court added genocide to the charges.
The prosecution says Bashir personally instructed his forces to annihilate three ethnic groups in the country's vast yet remote Darfur region, causing a mass exodus of 2.7 million people — 100,000 of whom died form starvation and other trials of displacement.
The United Nations puts the death toll in Darfur at 300,000 since the start of the conflict in Darfur in 2003.