Economy
Aussies protest against budget cuts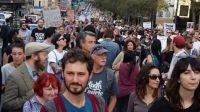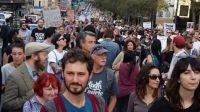 Tens of thousands of Australians are out on the streets nationwide to condemn the government's envisaged budget cuts in the education sector.
According to AFP, on Sunday, tens of thousands of Australians hit the streets in several cities to show their anger at the government's economic and social policies.
The protest rallies were held in Sydney, Adeline, Brisbane and Melbourne.
They slammed the government of Prime Minister Tony Abbott for its recent cost-cutting measures.
The ralliers say the cuts will only affect the middle-class people and widen the gap between the poor and the rich.
The protesters denounced the recent government plans to slash healthcare and education budgets which are expected to have an impact on a large portion of the country's population.
They are also angry at a government decision to slash the budget for the education sector by 80 billion dollars within the next ten years.