Syria
World News
Australia government paid a big sum of money to people smugglers to return a refugee boat to Indonesia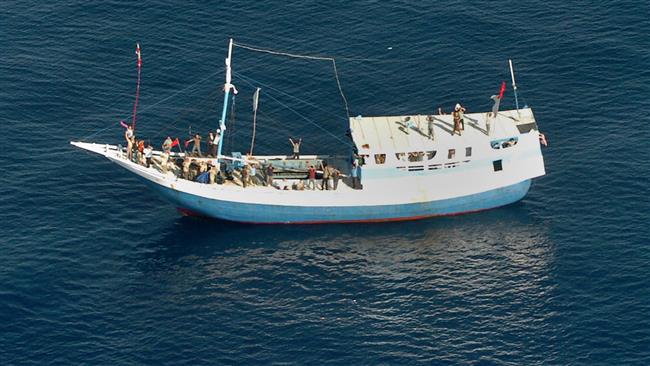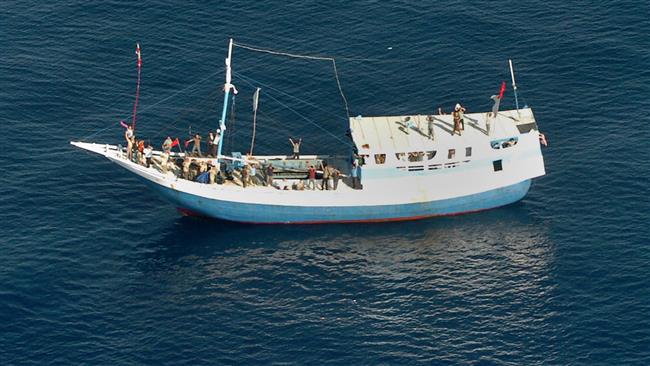 Australian officials have refused to deny reports that the Canberra government paid a big sum of money to people smugglers to return a refugee boat to Indonesia.
"Because it goes to the heart of operational activities… I am not able to answer that question," Australian Border Force operational commander Major-General Andrew Bottrell told a Senate inquiry into the alleged payments on Friday.
Michael Pezzullo, secretary of the Department of Immigration and Border Protection, who was also questioned in the hearing, said, "We are neither confirming nor denying it."
This came after Amnesty International said in a report last October that the Australian Defense Force handed over some $30,000 to six Indonesian crew members to take a boatload of New Zealand-bound asylum seekers back to Indonesia in May 2015.
The boat was carrying 65 asylum seekers from Sri Lanka, Myanmar and Bangladesh. It was intercepted and then taken to waters near the Australian Ashmore Reef. The asylum seekers were then transferred to two other boats and escorted back to Indonesia.
The Indonesian crew, who are facing trial at home for human smuggling, say that an Australian official paid between $5,000 and $6,000 to each of them to turn the boat back to Indonesia.
"Such payments from Australian officials would amount to a transnational crime," said Amnesty spokesman Graham Thom on Thursday.
Leaked document on Syria refugees
Meanwhile, a leaked policy document on Friday revealed that Canberra is considering tighter controls on Syrian refugees to minimize the threat of "extremist infiltration."
Australia said last year that it will accept some 12,000 refugees fleeing crisis-torn Syria, as more than one million refugees fled to Europe.
The leaked document, however, showed that Australia is seeking to isolate Syrian refugees, who potentially have any associations or beliefs that may lead them to get involved in violent activities.
It also listed measures to monitor them even after obtaining Australian citizenship.
Paul Power, CEO of the Refugee Council of Australia, said in a statement that the proposals "are self-defeating as they risk creating greater marginalization and disaffection among new arrivals."
The Australian government has been under fire in recent years both at home and abroad for its strict immigration policies and treatment of refugees, among them detaining asylum seekers in offshore facilities in inhumane conditions.