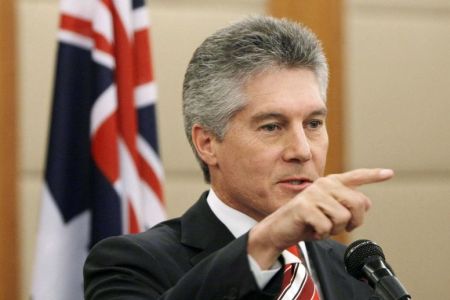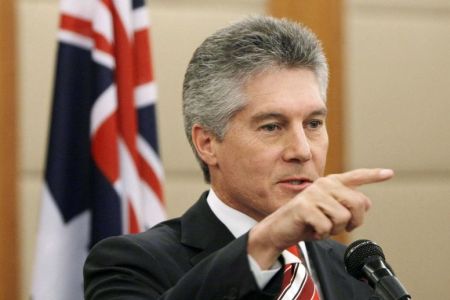 Australia has announced a fresh round of sanctions against Iran's energy resources a few days after the European Union approved similar unilateral measures.
Australian Foreign Minister Stephen Smith said on Thursday that his country will tighten restrictions on Iranian oil and gas groups and companies for the first time.
"In adopting this package, Australia stands at the forefront of international community efforts to have Iran meet its international obligations in relation to its nuclear program, one of the most serious security challenges facing the international community," Smith said.
The sanctions also include a ban on trading all weapons and related material, including anything that could be used for development of nuclear, missile, chemical or biological weapons.
The move follows an earlier sanctions resolution passed by the United Nations Security Council and new sanctions imposed by the European Union and Canada.
On Monday, the 27-member European Union adopted new measures against Tehran, which includes a ban on investment in Iran's oil and gas industry by member states as well as the sales of energy related equipment.
Iran dismisses accusations leveled by Western countries that it is pursuing a covert military nuclear program, arguing that as a member of the International Atomic Energy Agency and a signatory to the Nuclear Non-Proliferation Treaty, it should be entitled to exercise its nuclear rights.
In an attempt to allay international fears, Iran, Turkey and Brazil signed a fuel swap declaration on May 17 under which Tehran agreed to exchange 1,200 kg of its low-enriched uranium on Turkish soil with fuel for its medical research reactor.