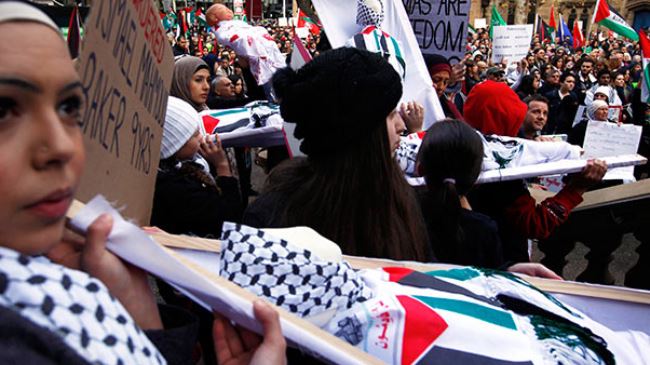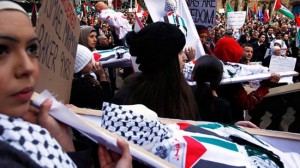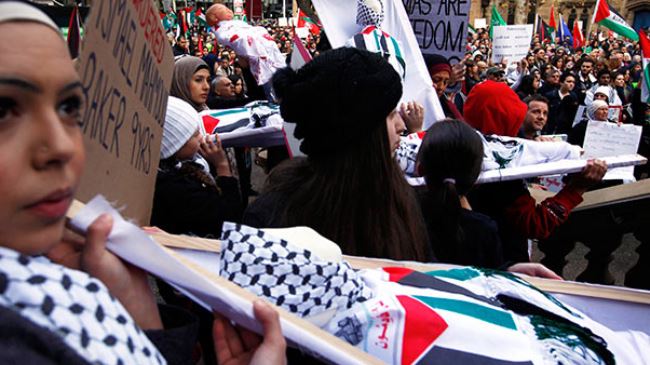 Thousands of protesters have held a rally in the Australian city of Sydney to express their support for the Palestinian people in the besieged Gaza Strip.
Shouting anti-Israeli slogans, protesters on Sunday demanded an end to Israel's deadly air and ground operations in the coastal enclave.
They also called on Canberra to break its silence on the Israeli aggression which has so far left more than 1,000 Palestinians dead and at least 6,000 others wounded.
The development comes as Israel says 43 soldiers have been killed in the war, but Hamas sources say the number is higher.
The demonstrators also denounced the Australian media for their one-sided coverage of events in the Gaza Strips and turning a blind eye to the mass rallies held across the country over the past three weeks.
Israeli warplanes have been carrying out relentless airstrikes against the blockaded Gaza Strip since July 8. Thousands of Israeli soldiers also launched a ground incursion into the densely-populated strip on July 17.
Many demonstrations have so far been held across the world in support of the Palestinians living in the coastal enclave.
As many as 5,000 Israelis took to the streets in Tel Aviv on Saturday to condemn the military strikes against the Palestinians in Gaza. The protesters carried banners reading "End the Occupation" and "Stop the Massacre in Gaza."
On the same day, protesters held rallies in two major Canadian cities of Ottawa and Toronto to censure Israel for its attacks on Gaza. Similar demonstrations were also staged in London, Paris, and Edinburgh.