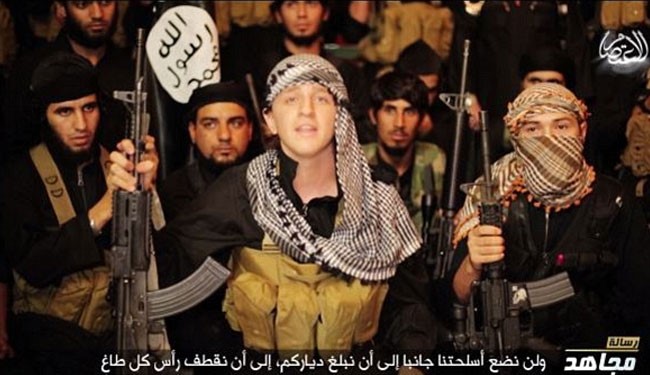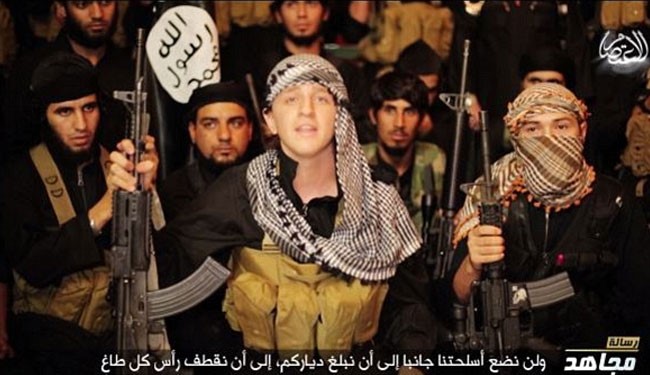 Australian ISIS recruits rise to 90 as citizens are continuing to head to Syria and Iraq to fight alongside ISIS despite the government's new anti-terror laws.
Attorney-General George Brandis revealed the number of Australian foreign fighters had increased from an estimated 70 last year, to about 90.
Among them were young women and teenagers, a new trend Senator Brandis described as worrying, AP reports.
The parliament last year passed a suite of security laws that among other things made it illegal to travel to a declared area without a legitimate excuse.
Abdullah Elmir, is one of Australian ISIS members. A 17-year-old who vows to fly Islamist flag over Buckingham Palace and calls himself Abu Khaled but his family call him 'idiot'.
Samra Kesinovic, 16. Her school said she had been speaking out for 'holy war', writing 'I love al-Qaida' around the building. Photograph: Interpol
Before him, the images of two young smiling schoolgirls – Samra Kesinovic, 16, and her friend Sabina Selimovic, 15 – have become symbols of Austria's concern about young people being radicalised and going to fight in Syria.
Police believe both the girls were married to Chechen fighters shortly after arriving in Syria and it is suspected that they are both now pregnant, as their names on social media have been changed to include Umm, the Arabic word for '"mother". However, Austrian police have warned that it is likely their social media accounts are being controlled by men.
Meanwhile in other continent Shannon Conley a 19 yers old us citizens, who tried to go to Syria to help ISIS militants has been sentenced to four years in prison on Friday.
Conley pleaded guilty to one count of conspiracy to provide material support to a foreign terrorist organization in September under a deal that requires her to divulge information she may have about other Americans with similar intentions.
FBI agents say Conley wanted to marry a suitor she met online who told her he was fighting with the extremists. She repeatedly told them she wanted to fight alongside him or use her skills as a nurse's aide to help.