Europe
"Austria to leave EU if Turkey joins bloc"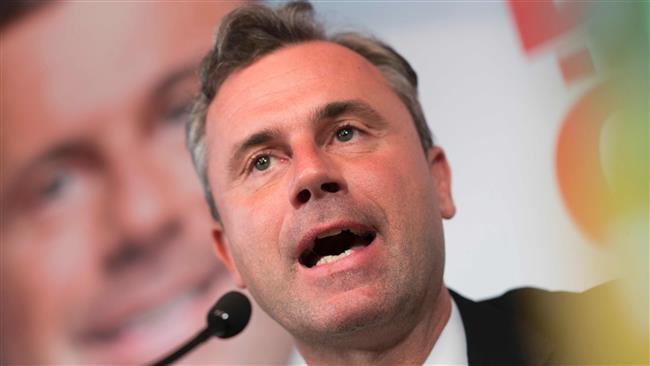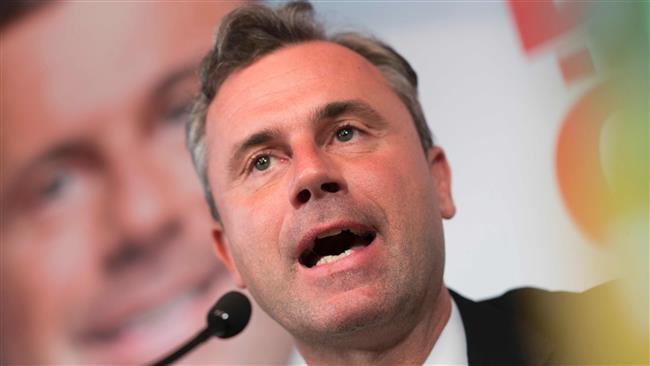 Austria's far-right leader has warned that his country will exit the crumbling European Union even without holding a referendum if Turkey is allowed to join the bloc.
Norbert Hofer, head of Austria's Eurosceptic Freedom Party (FPO), made the comments amid Turkey's fresh discussions with the EU after calling for acceleration in its membership in the bloc.
Hofer said Austria will contribute to making Europe better but "there is one exception that is if the EU decides to let Turkey join the union."
"Austrians will have to be asked whether they want this," he said, adding he was "fully certain" that "the Austrian people would not accept Turkish membership in the union."
Austria, he said, was particularly opposed to the idea because it "is deprived of its powers" in favor of EU authorities in Brussels under the existing arrangement.
European Union leaders pledged in March to speed up Turkey's EU membership process in exchange for help on the refugee crisis.
On March 18, an agreement was clinched in Brussels between then Turkish prime minister Ahmet Davutoglu and the EU to curb the huge flow of asylum seekers and refugees heading to Europe.
Under the agreement, Turkey has accepted a series of measures aimed at curbing the inflow of refugees from the country to Greece in return for some benefits.
Those benefits include billions of dollars in aid, visa-free travel for Turks to Europe and more significant than all, acceleration in the EU's processing of Turkey's long-awaited bid for membership in the bloc.
Hofer's remarks come in the wake of British people's recent vote to leave the EU, raising worries that growing anti-EU sentiments among citizens would cause similar moves across the continent.
The bloc's leading countries have scrambled to restrict fallout from the decision and take measures to keep the union from falling apart.