Syria
Authorities Arrest Tens of Wanted Men in Talkalahk and 14 Terrorists in Central Region, Two Terrorists Killed and Others Wounded in Idleb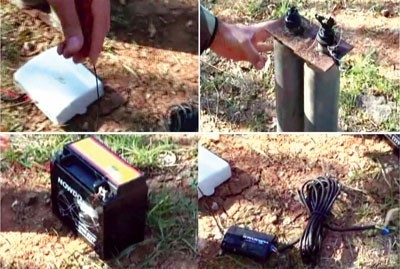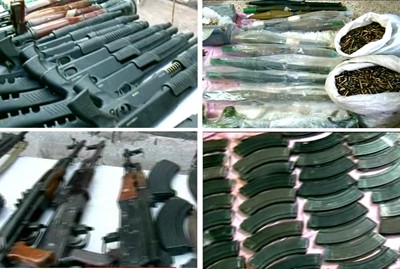 The authorities in Homs on Saturday arrested tens of wanted men in Talkalakh who smuggled weapons, drugs and helped armed gangs enter into Syria from Lebanon.
SANA correspondent in Homs said the authorities in the central region also arrested 14 armed men who killed, abducted and targeted the civilians and soldiers.
In Saraqeb City in Idleb governorate, the authorities clashed with an armed terrorist group and killed terrorists Mohammad Hussein al-Msharef and Milad al-Razaz, wounding others.
On the other hand, the body of citizen Wassim Haidar from Ma'arat al-Numaan was found after an armed terrorist group kidnapped him a few days ago from his laundry shop in the center of the city.
A source at Idleb Police Command told SANA correspondent that the body of Haidar was found bearing a gunshot wound and severe injuries in the southern neighborhood of the city.
An armed terrorist group opened fire on citizen Hussein Ali al-Ees from a town in Khan Sheikhon and killed him.
SANA correspondent said that citizen Khaled al-Khleif and his son Ahmad were injured as an armed terrorist group fired on them at Homs detour on their way home from Damascus to Idleb.
He added that the armed group stole al-Khleif's car, a Kia 4000, and SYP 90000.
Competent Authorities Arrest Gunmen in Hama, Homs Countryside, Dismantle 11 Explosive Devices
Competent authorities in Hama countryside arrested 36 gunmen with 3 automatic rifles and ammunition. The authorities also dismantled 11 explosive devices planted near the bridge of al-Majdal village on Mhardeh road.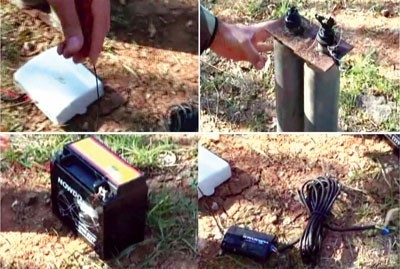 The devices weigh between 10-40 kg prepared to be detonated by a wireless.
The authorities also arrested 3 gunmen while chasing armed terrorist groups in Homs countryside and seized weapons including sniper rifles and a huge quantity of ammunition, in addition to military saddlebags and modern communication devices, among them Thuraya phone.
Mahmoud al-Abhas was martyred and two others injured after being attacked by an armed terrorist group in al-Janoudieh village in Jisr al-Shughour.
One Martyred in Armed Attack on Workers' Bus
An armed terrorist group attacked on Saturday a bus carrying blanket-manufacturing factory workers on the road of Homs-Al-Mesherfeh, killing one of the workers and injuring 10 others.
An official source told SANA correspondent in Homs that the martyr is Hdiyyeh al-Nasser.
In c, a citizen was martyred and another injured by an armed terrorist group in an attack on a bus on Jisr al-Shughour-al-Maland road.
An official source told SANA correspondent that the martyr is Mahmoud al-Abhas and the injured is Ahmad Zalito who was carried to Jisr al-Shughour Hospital. Mazen / R. Raslan / H. Sabbagh/ M.Ismael