Middle East
Syria
Authorities Continue Crackdown on Terrorist Groups in Douma, Deir Ezzor, Hama, Homs and Lattakia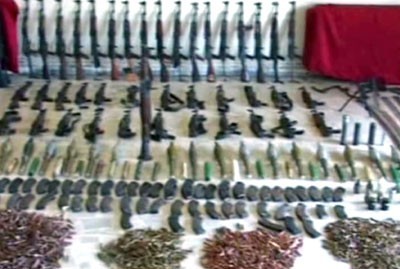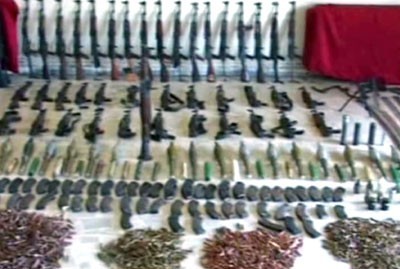 The authorities continued cracking down on armed terrorist groups and raiding the hideouts of terrorists in Douma, killing scores of terrorists and injuring and arresting big numbers.
An official source said that the clash with terrorists left buildings used by the terrorist groups demolished, adding that the competent authorities discovered chambers that the terrorists used for torturing abducted citizens.
The authorities also discovered field hospitals equipped with medical devices stolen from medical centers that the terrorists raided.
The source said that among the killed terrorists were the terrorists Hisham Khabiyeh, Rateb Khabiyeh, and Ahmad al-Qassir.
Authorities Kill Terrorists in Deir Ezzor
The authorities clashed with an armed terrorist group driving a Pick-up truck equipped with a machinegun in Deir Ezzor.
A source in the governorate told SANA reporter that the clash in Bour Said neighborhood in the city left the car destroyed, adding that all the terrorists inside were killed.
Authorities Confiscate Big Quantities of Weapons from Terrorist hideouts in Hama
The authorities arrested ringleaders of terrorist groups in Hama and raided their hideouts in Ein El-Bad and Masha' al-Arba'in, and confiscated a big quantity of weapons.

An official source told SANA reporter that Israeli-made grenades were among the confiscated weapons.
The authorities killed a leader of an armed terrorist group and a number of terrorists during a clash in Joret al-Shayyah neighborhood in Homs.
A source in the governorate told SANA reporter that an explosive charge went off as terrorists were preparing it in a store of weapons used by terrorists for manufacturing explosives in al-Qarabis neighborhood in Homs, setting the store ablaze. All the terrorists inside were killed.

Weapons and Explosives Confiscated in Terrorist Hideout in Lattakia Countryside
The authorities confiscated a weapon cache in a terrorist hideout in al-Heffeh area in Lattakia countryside.
A source in the province said the confiscated weapons include six pump-action shotguns, two hunting rifles and two containers full of the highly-explosive C4 material, in addition to equipment used in manufacturing explosive devices.
Authorities Seize Car Containing Weapons, Ammo and Bombs in Homs Countryside
Based on information from locals, the authorities investigated a car parked in the southern neighborhood of al-Qaryaten village in Homs countryside.
An official source told SANA that upon inspection of the car, a Kia Rio, the authorities found automatic rifles, a large amount of ammo, clips and bombs.