Iran
Authorities in Tehran announce return of COVID-19 curbs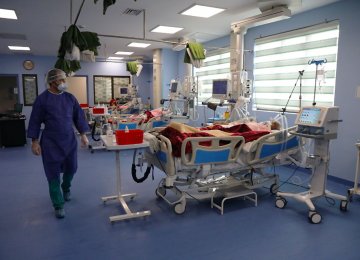 Authorities in Tehran are rolling back anti-coronavirus curbs for a week, after a surge in new infections that has driven daily cases back toward the peak in March.
Speaking to Press TV, Tehran's deputy governor said the new measures are intended to control the rising tally of hospitalizations and fatalities caused by the COVID-19 disease.
The earlier restrictions included a ban on intercity travel and the shutdown of a wide range of businesses. Officials are now asking for shorter working hours, less employee presence, more hospital beds, and the utilization of e-government solutions.
Health Ministry officials say a vaccine for the infectious disease will not be ready for another year and are urging people to prepare to live with the virus and work from home. Several provinces, including Kurdistan and East Azarbaijan, are still in a state of emergency as their total cases and deaths have climbed.
Officials are still urging people to avoid non-essential travel and work.
Next week, they will decide on whether to extend or lift the new lockdown restrictions in the capital.