Iran
Ayatollah Ahmad Khatami: Iranians Not to Surrender to Pressures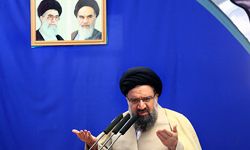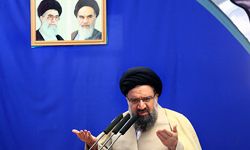 Tehran's provisional Friday Prayers Leader Ayatollah Ahmad Khatami stressed that sanctions and pressures cannot force the Iranian nation to surrender since Iranians have learned how to deal with problems.
Addressing a large and fervent congregation of worshipers here in Tehran on Friday, Ayatollah Khatami said that Iranians are committed to resist pressures and defend their rights against the powers' illegal demands.
"Iranian nation has learned how to deal with problems and pressures. The enemy's efforts to undermine determination of Iranians are also doomed to fail," he reiterated.
Ayatollah Khatami further said that Iran has never left the negotiating table, and that the enemy should know that the Iranians will not also retreat from their definite rights.
His remarks came three days after Supreme Leader of the Islamic Revolution Ayatollah Seyed Ali Khamenei strongly rejected the West's claims that the growing pressures on Iran is for Tehran's refusal to return to the negotiation table, describing the allegations as smear campaign.
Addressing a group of Iranian people in the country's Northeastern province on North Khorassan on Tuesday, the Leader noted the western powers' media hype about Iran, and said the western claims that Iran has left talks and negotiations is "propaganda fraud and smear campaign".
"The actual goal of those pursuing such a political propaganda formula is (making) the Iranian nation's surrender at the negotiation table," the Leader said, and addressing the western powers, added, "But, you are too small to bring the struggling, insightful and informed Iranian nation to its knees."
Washington and its Western allies accuse Iran of trying to develop nuclear weapons under the cover of a civilian nuclear program, while they have never presented any corroborative evidence to substantiate their allegations. Iran denies the charges and insists that its nuclear program is for peaceful purposes only.
Tehran stresses that the country has always pursued a civilian path to provide power to the growing number of Iranian population, whose fossil fuel would eventually run dry.