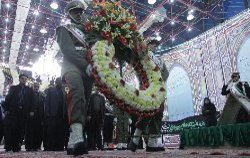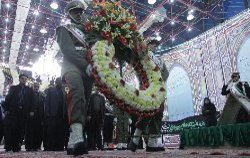 Kenyan Prime Minister Raila Odinga and his accompanying delegation here on Sunday paid tribute to the Founder of the Islamic Republic, the late Imam Khomeini.
Attending the mausoleum of the Late Imam, the Kenyan premier laid a wreath on the Imam's tomb.
Odinga also signed memorial book of the mausoleum of the Father of the Islamic Revolution.
Odinga arrived in Tehran Saturday and was accorded official welcomed by First Vice-President Mohammad-Reza Rahimi this morning.