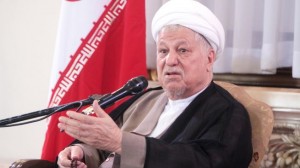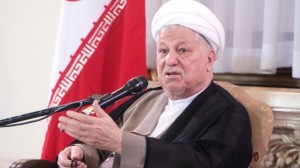 Head of Iran's Expediency Council has called for the establishment of a think tank to defuse 'complicated plots' hatched against the Muslim countries.
Ayatollah Akbar Hashemi Rafsanjani said on Saturday that the Muslim world should take proper measures to counter crises created by the Israeli regime and extremist groups in the region.
The Iranian cleric also urged Muslims to work for an end to the crimes committed by Israel in the besieged Gaza Strip.
"Today, innocent and oppressed people of Gaza are under savage (Israeli) attacks from air, land and sea," Rafsanjani stated.
He went on to criticize certain regional countries and organizations that have remained silent on Israel's attacks on Palestinian homes, schools and hospitals in Gaza.
More than 1,900 Palestinians have been killed and nearly 10,000 wounded in the ongoing Israeli military aggression against Gaza since July 8.
Ayatollah Rafsanjani also commented on atrocities committed by Takfiri groups in Syria and Iraq, saying that confronting terrorist groups such as the ISIL is a must for all Muslims, whether Shia or Sunni.
He said the ISIL terrorist group was born out of "complicated plot" against the Muslim world to defame Islam and the image of Muslims around the world.
Rafsanjani called for unity among Islamic countries in countering the Takfiri threat.
In Iraq, the current crisis escalated after the ISIL took control of the city of Mosul on June 10. More than one million people have been displaced in the country so far this year, according to estimates by the United Nations.