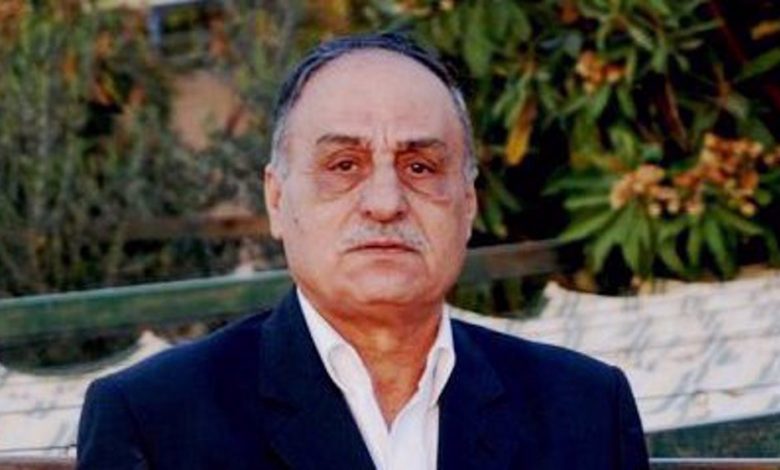 Ahmad Abu Fuad, the Deputy General Secretary of the Popular Front for the Liberation of Palestine, said the positions held by Ayatollah Khamenei on Friday are in line with the demands of Palestinian people.
Speaking to the Lebanon-based Al Mayadeen TV channel, Abu Fuad praised Ayatollah Khamenei for drawing a roadmap for the liberation of Palestine through resistance."This is our choice," he said.
"We will continue to fight until the liberation of all Palestinian territories," he noted, describing Israel as a cancerous tumor that must be eliminated.
In his Friday speech, Ayatollah Khamenei said the struggle to liberate Palestine is an obligation and an Islamic goal, adding "everyone must assist the Palestinian nation in this holy struggle".
"The struggle to liberate Palestine is Jihad in the way of God, and it is an obligation and an Islamic goal. Victory in this struggle has been guaranteed," the Leader said.
Ayatollah Khamenei added, "The Zionist regime is a deadly, cancerous growth and a detriment to this region" which "will undoubtedly be uprooted and destroyed".
The Leader rebuked "certain Arab governments in the region, which act as the sidekicks" of the United States by preparing the ground for normalization with Israel through establishing economic ties.
"These efforts are completely vain and futile," the Leader said.
In his interview with Al Mayadeen, Abu Fuad said Ayatollah Khamenei's remarks were a courageous critique of the official Arab system, which is seeking to normalize ties with Israel.
"Arab nations are opposed to normalizing relations with the Zionist regime, but their governments are moving in this direction," Abu Fuad said.
"Normalizing relations and advancing the 'deal of the century' will never happen," he stressed.
Ayatollah Khamenei's remarks came as millions took part in worldwide events to mark the International Quds Day, on the last Friday of the holy month of Ramadan to express solidarity with the Palestinian people and condemn Israeli atrocities.
This year's events revolved around the online #COVID1948 campaign to raise awareness about the plight of the Palestinian people at a time the public opinion stands preoccupied with the ongoing coronavirus pandemic.
Ziyad al-Nakhalah, the Leader of Palestinian Islamic Jihad, also praised Ayatollah Khamenei's Friday speech, saying the significance of his speech was on a par with that of the Quds Day.
Al-Nakhalah noted that Ayatollah Khamenei's stances will add to Iran's historical naming of the last Friday of Ramadan as the International Quds Day.
The day is seen as a legacy of Imam Khomeini, the late founder of the Islamic Republic, who declared the last Friday of the holy month of Ramadan as the Quds Day back in 1979.