Iraq
Ayatollah Sistani Calls for Peace, Security in Iraq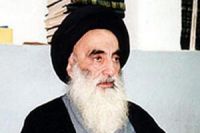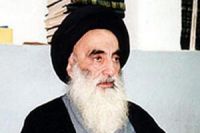 Grand Ayatollah Seyyed Ali Sistani has called for the government to boost its efforts for establishing peace and security in the country.
According to Kurd Press new agency, in a letter to Iraqi Prime Minister, Nouri Al- maliki, Grand Ayatollah Sistani called for the Iraqi government to prevent making any decision that widens the rift between Arabs and Kurds in the country.
According to reliable sources, Grand Ayatollah Sistani is also making efforts to hold a meeting on the issue with Iraqi high- ranking officials of the central government and the government of the Iraqi Kurdistan Region.
With the escalating tension in the disputed regions of Diyala, Kirkuk and Salahuddin in recent months, the Iraqi religious leaders in declarations have called for restoring peace and security to the country.
The rift between the Iraqi central government and the government of Kurdistan region has widened following the recent clashes between security forces and Kurdish troops in northeastern Salahuddin province that left several killed and injured.