Palestine
Bahar: Hamas has no fear of any coming elections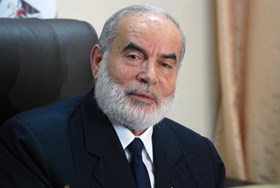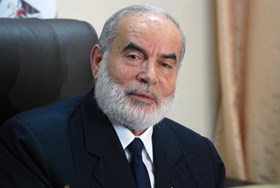 Deputy speaker of the Palestinian Legislative Council (PLC) Ahmed Bahar said that the Hamas Movement is not afraid to participate in any upcoming Palestinian parliamentary or presidential elections and ready for any electoral battle.
Bahar made his remarks during an open meeting held on Saturday in al-Bureij refugee camp with dignitaries and public figures from the central district of Gaza.
The Hamas-affiliated lawmaker stated in his speech that the unity government headed by Rami al-Hamdallah is "illegitimate" because it did not refer to the PLC to receive its confidence after its formation."
Bahar welcomed the visit to be made by a delegation from the Palestine Liberation Organization to Gaza soon, and stressed that all political forces should come together under a national agenda to serve their people
The PLC official also highlighted the recent Egyptian court ruling on al-Qassam Brigades of Hamas, and called on the Egyptian leadership to backtrack on this "unjust verdict."
He expressed his belief that the recent events in the Sinai had been engineered by the Mossad, and called on what he described as "the demons of the Egyptian media" to shut their mouths because their lies provide a free service to the occupation.