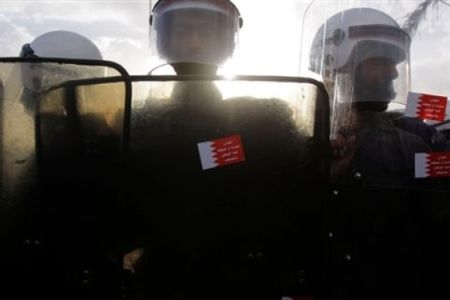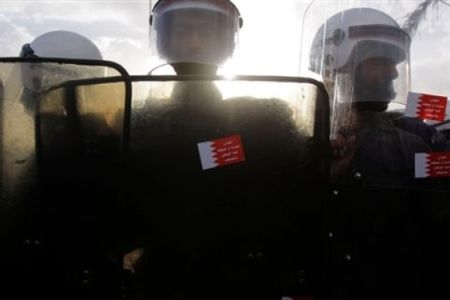 As mass anti-government protests continue in Bahrain, prominent human rights activists in the kingdom say they have received death threats through Facebook from anonymous groups.
Rupert Colville of the UN Office of the High Commissioner for Human Rights said on Friday that messages published on Facebook and other social networks threatened to kill Mohammed al-Maskati and Naji Fateel of the Bahrain Youth Society for Human Rights, as well as Abdulhadi al-Khawaja of Human Rights Defenders, all of whom they branded as 'traitors,' a Press TV correspondent reported.
According to Colville, the death threats provide detailed information about how to track the activists and showed their photos, addresses, telephone numbers, personal identification card numbers and the model of their cars.
He also voiced UN's grave concern about the activists' security and urged the Bahraini officials to protect them.
The civil activists accuse the government of being behind the threats. A government spokesman, however, denied the allegation.
On Friday, Bahraini police opened fire on anti-government protesters heading toward the Royal Court in the capital city of Manama, injuring over 770 persons. Of those, 107 sustained injuries serious enough to require hospitalization.
The violence occurred as protesters marched on the Royal Court en masse amid tight security in the town of Riffa, a residential area where the ruling Al Khalifah family live, the Bahraini Health Ministry said.
Roughly 8,000 people marched toward the Royal Court to force the kingdom to respond to the people's demands.
Thousands of women joined the protesters to demand an end to King Hamad bin Isa Al Khalifah's rule.
They also called for the ouster of the government and said they want a new constitution.
But they were suddenly faced by hundreds of pro-government forces — security and civilian — carrying swords, hatchets, metal pieces, cricket instruments, and pieces of wood with nails hammered into them.
Earlier, the government described the rally as a security threat. Manama also warned organizers and participants that they would be held responsible for any unrest in the country.
Government officials have denied the reports that the security forces used live ammunition and that people inhaled tear gas to the point of suffocation.
Riffa is just over 12 miles (20 kilometers) southwest of the capital, Manama, where anti-government demonstrators have been protesting in Pearl Square since February 14.